Book lovers unite! The annual Twin Cities Book Festival, hosted by Rain Taxi, takes place Saturday, October 12th, and is sure to be a delight. The Twin Cities Book Festival is the upper Midwest's largest and most significant literary gathering.
This free event is available for all ages and is a way for Minnesota's devoted literary community to celebrate our vibrant literary culture and connect over real-life books and literary conversations.
Taking place in the Progress Center at the Minnesota State Fair grounds, the Twin Cities Book Festival will welcome a wide variety of local and nonlocal authors and publishers, including authors Nicholas Baker and Howard Mohr, and poet Rae Armantrout. You can participate in book signings and panels taking place between 10AM and 5PM.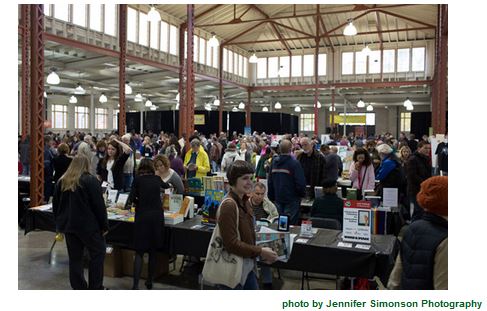 As always, the Twin Cities Book Festival will also play host to its annual used book sale. You can sift through mounds of used books while resting assured that all of the proceeds go towards funding and supporting this awesome literary event.
Since this year's book festival will be taking place on the Minnesota State Fair grounds, there will be a variety of State Fair concession stands open in and around the area. So, come hungry!
New to the festival this year is the Local Lit Lounge. There, books will be available for purchase and authors will be available to sign your books and to converse with.
There is really no better way to spend a Saturday than immersed in all things literature.
For more information, please visit http://www.raintaxi.com/bookfest/