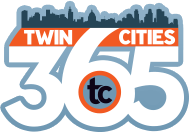 Happy Memorial Day Weekend! Not just a good excuse for a three day weekend, let's remember all of our service men and women who have served!
Hope everyone has some great plans, if not check out a few of these Things to Do!
Memorial Day events all over the Twin Cities
Saturday MN Brewery Running Series at Great Waters Brewing Company
All Weekend:
ASID Showcase Home Tour Cathedral Hill St. Paul
MN Zoo – Exhibits Africa! And Dinosaurs!