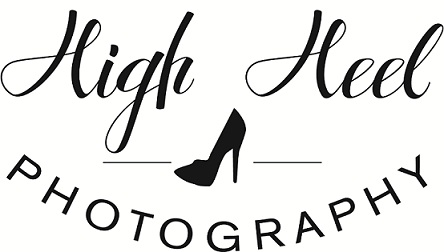 High Heel Photography offers modern, yet timeless, photography to families, couples, and high school seniors in the Minneapolis metro area. Whether it is a large and lavish wedding or a more intimate family session, the goal is to grab onto the little details to tell a beautiful story.
Nicole Duff, owner and primary photographer, considers herself more of an anthropologist and journalist than a photographer since according to her, "it's all about just getting to know people and documenting what they share with you." A lover of puppies, food that isn't exactly good for you, and the MN Twins, she grew up surrounded by a family of artists and musicians, and after struggling to emulate them, found her calling behind the camera. Her past experience in Public Relations where she focused on crisis-management and event-planning makes her an asset to any frazzled bride.
A High Heel Photography session can occur on location or at several accessible studios in Minneapolis, St. Paul, and neighboring suburbs. All packages include a balanced combination of both digital images and print products, and a la carte options are also available.
Upcoming promotion:
High Heel Photography is excited about an upcoming Valentine's Day inspired special. The goal is to make it easy for couples to plan a fantastic night out by providing different packages that include a photo session, dinner out, and other small touches to make the couple feel pampered. Sessions can be booked anytime in February for any available date in 2013, and more information can be found on the High Heel Photography website or Facebook page.

Special Offer for 365 Things to Do in the Twin Cities readers:
Mention this blog posting and receive a complimentary package upgrade with any booking!
For more information:
High Heel Photography
7501 West 110th Street
Bloomington, MN 55438
651-207-7739
nicole@highheelphotography.com
www.highheelphotography.com
Get social:
Like High Heel Photography on Faceboook
Follow High Heel Photography on Twitter
Or pin High Heel Photography on Pinterest