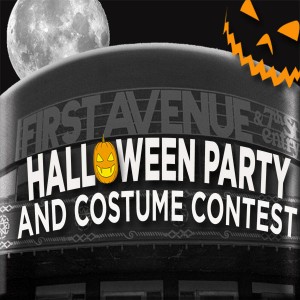 Halloween sure is a swell holiday! Halloween provides a socially acceptable occasion for adults to gather in public while dressed in ridiculous garb (dudes in drag, gals exhibiting minimalism, etc.) that would normally raise eyebrows or drop jaws. For one enchanted evening each year, Halloween provides the opportunity for us to become someone else. For those of us who enjoy letting their inner (insert appropriate noun here) out on Halloween, check out the following downtown Minneapolis events for suggested party locales.
Barfly
Sinfully Sexy Halloween Ball VII – Saturday, October 29 (18+)
This sexy bash will be featuring a costume contest for the best and sexiest dressed with $1,000 in cash and prizes for the winners.
Skyway Theatre (located above Barfly)
A Night in Heaven with Gabriel & Dresden – Saturday, October 29 (18+)
Groove to high-energy beats, become entranced by an amazing light show, and watch as aerialists, fire dancers, and more dazzle the crowd!
Limited tickets are available, pre-sale, for $15 – begins at 9:00pm
First Avenue
The Best Halloween Party In Town – Monday, October 31(18+)
Enter First Ave's costume contest for a chance to win over $1,000 in cash and prizes.
Jam out to Soviet Panda, Transmissions Jake Rudh, DJ Smitty, and Roy Freedom in the Main Room, dance the night away to hits from the 50's and 60's mixed by Mike the 2600 King and King Otto in the 7th Street Entry, and get crunk in the Record Room with Hip-Hop, Reggae, and R&B tunes at the annual Holla' Ween Throw Down hosted by Verb X.
Tickets are $5 in advance and $10 at the doors (includes cross-over to all rooms) – begins at 8:00pm
Epic
Kind Beats Halloween – Saturday, October 29 (18+)
Enjoy 2 rooms of music featuring Phil Tha Wagon, Randy, Tanttrik and Creashinn on the main stage and Fanta, Cym, Krazyfoot and Leng Vs. Jol on the Patio.
Enter the costume contest for a chance to win $1,000 in cash and prizes for 1st, 2nd, and 3rd place winners, with the freakiest costumes taking home some crazy prizes!
Ladies get in free before 11pm; $10 cover before 11pm and $15 – begins at 10:00pm
The Lounge
Fright Night! – Saturday, October 29
Think you have what it takes? Enter the costume contest for a chance to win the $1,000 prize for the best costume.
Drink, dance, and party the night away with three rooms of music featuring Strangelove, Justin Styles, and guest DJs spinning Hip-Hop/Top-40/House music.
Begins at 9pm
Elixir Lounge
Fully Themed Out Halloween Costume Ball – Saturday, October 29
What would a Halloween bash be without a costume contest? Enter for a chance to win these awesome prizes: 1st place wins an iPad2, the 2nd place winner will receive a JamBox, and the 3rd place winner scores $100 cash.
Free Cover all night long!
*Many venues are offering bottle service and/or accepting reservations for their respective Halloween bashes. Contact the bar/club directly for more information or to make reservations.