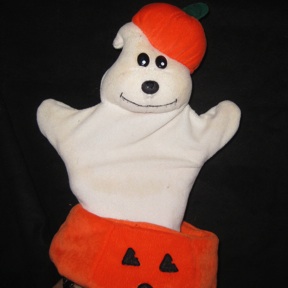 So far we've posted tons of Halloween-related activities that are lots of fun for grown-ups, but we've been neglecting the kiddies. While the trick-or-treating is about the young, that only happens for a short time on Halloween afternoon and evening.
Coming up this Saturday, Dreamland Arts in St. Paul is hosting an event specifically for the little ones. The Stuffed Animal Halloween Show starts at 11am, and provides kids an opportunity to participate in an interactive theater experience with their stuffed animals. The kids will engage in fun activities and get acquainted with being on stage, as well as learning social skills.
The little'uns will join Zip the Chipmunk and Gus the Raccoon for the show, which will be hosted by Leslye Orr, as she animates the whole gang with wacky sounds and voices while also sharing creative ideas for imaginative play.
Afterwards, the kids and their stuffed animals will get to have a tiny make believe tea party and play. Parents bring your cameras. The recommended age is 3 and up. If you have smaller children, they are encouraged to watch, but not go up on stage unless they are able to follow simple activity directions.
Dreamland Arts is located at 677 Hamline Avenue in St. Paul in a residential neighborhood near Blair Avenue. There is free parking on streets nearby, but parking on Hamline would be best. There is plenty of free parking in front of the theater on both sides of the street. Here are directions.
You can buy tickets online for $7, or $5 for kids
For more information, visit www.dreamlandarts.com or call (651) 645-5506.