So we kind of blew right past Day 6 and Day 7. Too busy enjoying the weather! Here's what's on tap for Day 8. We're over halfway through now, and the best is yet to come! Don't forget to register for our ticket giveaway! Only a couple more days left to get in on the action.
Thursday is Senior Day with early bird discounts until 1:00 at the Mighty Midway and Kidway. Seniors can get going with the State's Largest Senior Stretch & Stroll, followed by multicultural performances at Carousel Park. Find out more about this and everything else at the fair when you go to mnstatefair.org.
So we gave the lowdown earlier in the week about what's out there for guys to enjoy at the fair. Turnabout is fair play, so today we're giving you some ideas for a spectacular Girls Day (and Night) Out! Let's see what we can soak up. No lumberjacks or antlers on the agenda today. Unless you're into that, but you'll have to seek it out on your own.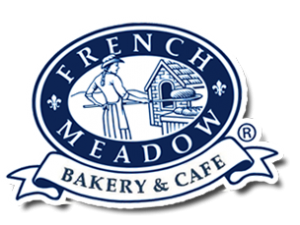 Breakfast is the most important meal of the day, so do it right by going to the French Meadow Bakery and Cafe on Carnes Avenue & Underwood, across from WCCO Radio. Buttermilk scones, stuffed French toast, croissants, and an assortment of gluten-free selections are a great way to get energized. Use your Blue Ribbon Bargain Book coupons for some great offers.
Horses are being showcased today in the barn area. See the Aisle of Breeds at the Horse Barn.
Belly dancing was a trend in health clubs for a while. See the real thing at the Festival of Nations Stage at the International Bazaar. Lebanese Belly Dancers will be performing at 12:00, 1:30, 3:00 & 4:30.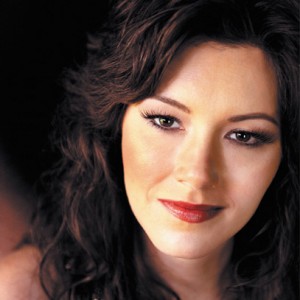 Mandy Barnett has been compared to Patsy Cline, Tammy Wynette, and Ella Fitzgerald. In fact, she has played Patsy Cline in the musical production, Always…Patsy Cline in Nashville on and off since 1994. Listen to her croon some retro and contemporary country at the Leinie Lodge Bandshell at 3:30 & 4:45.
Have a late lunch or early dinner at Minnesota Wine Country. New this year is the Grilled Portobello Mushroom Bar and Wine Smoothies. You can also get sweet or savory crepes, bruschetta and antipasto bites, and flatbread pizza. And of course Minnesota Made Wine, which is served by the glass. State Fair Map (R-27)
Pop into the Leinie Lodge Bandshell for the Amateur Talent Contest Semifinals at 6:00. Better than American Idol, The Voice, America's Got Talent, or So You Think You Can Dance because it's all those in one. And it's here. And it's live. And it's free!
Any really great GNO ends with dancing. Thursday is the FAIR-Well-to-Summer Dance Party from 8pm to 11pm at Carousel Park. Grab your girls and tear it up out on the floor!