So if you take a stroll through our previous posts, you're now equipped with everything logistical, musical and new at the State Fair. Now let's find a way to put it all together. Today we're going to show you how to get the most out of a Saturday at the fair!
Gates open at 8am, so let's get a jump on the day and carb up for Cinnamon Rolls and Coffee in the northwest corner of the Food Building to sustain yourself for a long day at the fair, because we're gonna shut this place down, baby.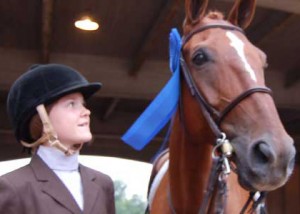 Can't come to the fair and not see some Animals, so let's make our way over to the Sheep Barn. Not all animals are in residence every day of the fair. You can use this Schedule to find out when and where to see your favorites! Today is 4-H Day at the fair, and you'll find 4-H livestock like cattle, sheep, swine, goats, rabbits, and poultry. The English horse shows are taking place as well, so it's the perfect time to see stately equines like Arabians and Clydesdales. We can even pop into Warner Coliseum to see some of the English judging take place.
Tickets at the Mighty Midway are $20 for a sheet of 28. As long as we're in the area, let's take a spin on the Ferris Wheel or Tilt-a-Whirl while the lines are short!
Heritage Square is right next door, and The Cactus Blossoms are playing at 11:30. Check out what this sibling band from Minnesota has to offer! A mix of country and bluegrass, they'll provide the perfect soundtrack for a perfect day at the State Fair.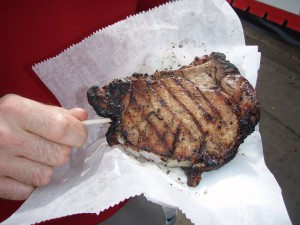 By now you've worked up an appetite, where should you go for lunch? The options are endless, but may we suggest (unless you're a vegetarian) the Carousel BBQ on the south side of Dan Patch between Chambers and Liggett for a roasted turkey leg or pork chop on a stick? As a side dish, how about some Fried Fruit? Pop over to the east side of the Grandstand Ramp for a batter dipped peach, or maybe just a Smoothie if you're trying to be healthy.
While you're letting that digest, stop in at FAN Central where you can see memorabilia from your favorite Minnesota team, shop for merchandise, and maybe even meet a legend or two if your timing's right.
Next, stroll up to The North Woods to catch the Timberworks Lumberjack Show at 1:30.
Feel like unleashing your inner pop star? Hit the Giant Sing Along on Murphy Avenue across from the Pet Center, then stop in and see your favorite cuddly dog breeds like a Borzoi, Brittany, Cavalier King Charles Spaniel, Golden Retriever, Greyhound, Havanese, Pug, or Shetland Sheepdog.
One of the fair's big new attractions is the Luminarium, an inflatable sculpture filled with light and color. Admission is $4, and children under 5 are free. It's located just to the east of the Pet Center on the corner of Cooper and Murphy.
Be on the lookout for Rock-It the Robot. He'll be roaming the fairgrounds throughout the afternoon!
Check out today's featured artist in the 12'12'12: Twelve Artists, Twelve Hours, Twelve Days, and peek in at painter, Dani Roach, working on something beautiful in the Fine Arts Building. While you're there, check out the award-winning art, sculpture, photography, and other visual media on display. MCAD students will also be hard at work on merging their art to form a mural.
If you take part in the 4:00 Zumba Fitness demonstration in the Education Building, you can feel less guilty about indulging in State Fair Taffy, which is right outside. If you have a State Fair Blue Ribbon Bargain Book, be sure to use the coupon to save $3.50 on one box of salt water taffy.
And by now it's time to take a load off. Grab a cold one, and park your behind at the Leinie Lodge Bandshell for some zydeco with Jeffery Broussard & The Creole Cowboys. Their show starts at 4:45.
Still thirsty? The Minnesota Craft Brewer's Guild is housed in the west wing of the Agriculture Horticulture Building. At 6:00, they'll be on hand to tell you all about craft brewing in Minnesota, and will have samples on hand!
Hungry yet? If you're craving something with an international flair, you're very close to the International Bazaar, where all kinds of world cuisine, flavors, and spices await. Try Island Noodles for Hawaiian buckwheat stir-fried Yaki-Soba Noodles. You can choose 21 different kinds of vegetables, as well as chicken.
Now how about some Go Cart riding? Head over to the Amphitheater, and get going!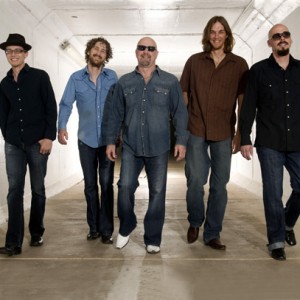 When you're done, head back to the Leinie Lodge Bandshell to get your seats for a great live band, rock and roll greats, The Fabulous Thunderbirds. You're tough enough!
Finally, grab a late night Poncho Dog at Judson and Clough, and enjoy the Fireworks! It's been a heck of a day!
Coming back tomorrow? We'll give you lots of Family Friendly options on 365 Family Things to Do in the Twin Cities. And we'll also highlight some must-have State Fair foods on this site. Remember to enter our 365 Twin Cities State Fair ticket giveaway. And, as always, complete details can be found at mnstatefair.org!