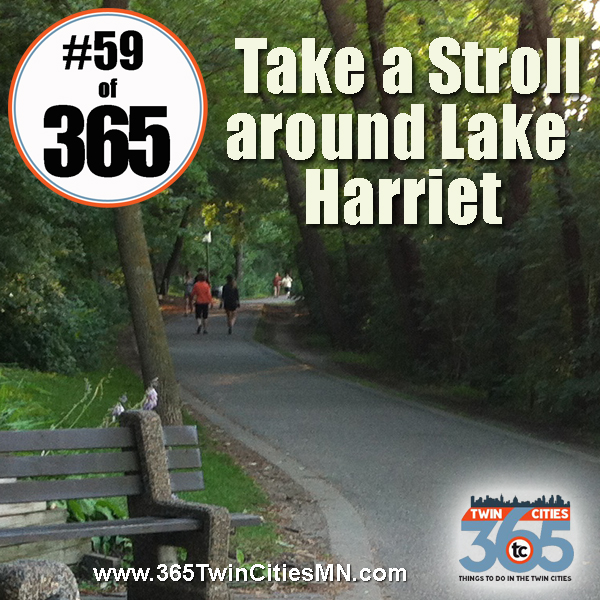 There's no shortage of things to do in our beloved Twin Cities that are very inexpensive, or even free. Today we're featuring Lake Harriet, the neglected little brother of Lake Calhoun. While Calhoun steals a bit of Lake Harriet's thunder, the variety of activities available in its waters and on its shores make Lake Harriet a nice alternative to the crowds of its bigger brother.
Of course the free activities that one can engage in run the gamut from walking/rollerblading/biking/running/scooter-ing its paved path to catching a free concert in the bandshell on the north shore. In fact, you could save some money this summer and cancel that gym membership and get fresh air while you exercise, AND do so in beautiful wooded surroundings on the shores of this pretty little lake.
While not all activities available here are completely free (there's a pay lot for the best parking), it certainly never costs anything to just enjoy the serene beauty of the lake. For those willing to shell out a few dollars, there are trolley rides, water craft rentals, and concessions available.
The bandshell features a summer concert series. You can catch any of the shows for free after a stroll around the lake.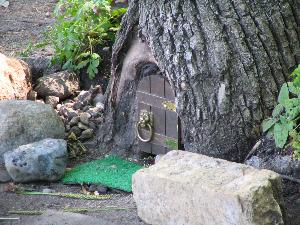 And while making your trip around the lake, you can stop and write a note to the Lake Harriet Elf. He resides in a hollow in the trunk of a tree along the paved path that encircles the lake. Write him a note, open the door and put in inside. Ask him a question, tell him a secret–whatever you want. He'll answer you in writing within a few days' time. Chances are, next time you're taking a stroll around the lake, he'll have an answer waiting for you. Remember include your name and a date. He will answer. At least that's the legend.
Look for a slim tree with a small garden planted around it in between the bike and walking trails, just past South Oliver Avenue. You may see children leaving gifts and notes for the elf.
We hope you get a chance to enjoy some of the free activities, free events, and free promotions that the Twin Cities has to offer. Stay tuned for daily posts letting you know about the best and most interesting things the Twin Cities has for you.
More info on Lake Harriet can be found at Lake Harriet's page on the Minneapolis Parks & Recreation website or the Wikipedia page.
Lake Harriet
4135 West Lake Harriet Parkway
Minneapolis, MN 55409
(612) 230-6400