Over the next week The O'Shaughnessy will host 3 equally unique theater going experiences, 2 being in their Women of Substance series. On October 12th, the dance company Gilliam Dance, will present Blush, an ode to humanity between extremes. It is presented in conjunction with the Northrup. On the 14th, be serenaded by the dulcet tones of Fiona Apple and Blake Mills. And on the 19th, don't let the testosterone hit you in the face when the men of Celtic Thunder take the stage!
The O'Shaughnessy , located on the scenic main campus of St. Catherine University in St. Paul, opened in 1970 and began its first dazzling season with such tenants as the Minnesota Orchestra, the St. Paul Chamber Orchestra and the Schubert Club. World-class artists, Opera Tenor Robert Tucker and Soprano Leontyne Price, as well as film stars Vincent Price and Agnes Moorehead were some of the first to perform in the hall.
The Women of Substance series, founded in 1996, seeks to encourage all women to find their voice and place on life's stage. The series hosts local, national and international artists and continually reminds audience members (of both genders) the importance of living lives of substance. With almost 25,000 patrons annually, the series continues to grow with enthusiastic audiences and broad media appeal.
The O'Shaughnessy and Northrop present
Gallim Dance – October 12, 2013 – 8:00pm
Blush (2009) Choreography by Andrea Miller Music by Mannyfingers, Andrzej Przybytkowski, Chopin, Kap Bambino, Arvo Part, Wolf Parade "Tender and violent, supportive and hostile, fragile and strong, Blush is a reverent ode to the humanity that unfolds between these extremes….
For Tickets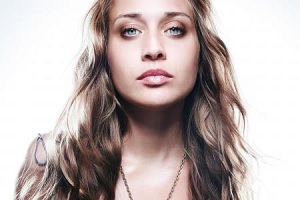 The O'Shaughnessy and JAM present
Anything We Want – October 14, 2013 – 8:00pm
An Evening with Fiona Apple & Blake Mills, A Women of Substance at St. Catherine University event "We know it'll be something special, and we aren't being coy here—it's just that we have about 26% of an idea of what we will be playing for you….
For Tickets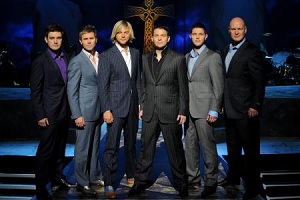 Sue McLean & Associates presents
Celtic Thunder – October 19, 2013 – 7:30pm
MYTHOLOGY The world-renowned supergroup Celtic Thunder – comprised of vocalists Emmet Cahill, Keith Harkin, Ryan Kelly, George Donaldson, Neil Byrne and Colm Keegan – continue to astonish audiences, traveling as easily across the genres of folk, traditional Irish, adult…
For Tickets
The O'Shaughnessy
St. Catherine University
For Map and Directions
Ticket office: 651.690.6700