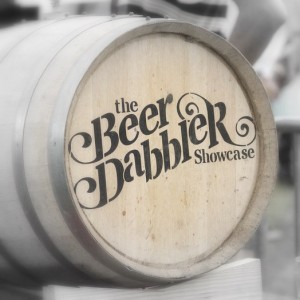 Are you a hop-head? Or perhaps looking to expand your beer horizons? If so, we recommend you check out The Beer Dabbler, Minnesota's biggest outdoor winter beer festival.
The Beer Dabbler, a wondrous Winter Carnival for adults, is hosting its third annual beer festival on January 28, 2012 from 4 – 8 pm at the St. Paul Farmer's Market. This year's Beer Dabbler features more than 200 different craft brews from more than 60 breweries; that's a lot of beer!
Tickets are on-sale now, and can be purchased in advance for $30, or $40 the day of the event. In addition to having the opportunity to sample a wide variety of beers, Dabbler attendees will receive a souvenir sampling glass, access to live music, brewer appearances, and much more!
Check out some of 2012's Beer Dabbler highlights:
• Doors open at 3:30 pm — 30 minutes before beer is served
• Expanded space at St. Paul Farmer's Market, including street closures
• Home-brew contest presented by Northern Brewer – a BJCP sanctioned contest with prizes for categories and 'best in show'
• Lord Dabbler's Cup – award presented to the people's choice for best brewery, as voted on by attendees
• St. Paul Mayor Chris Coleman's Annual tapping of the Beer Dabbler Oak Barrel
• This year's special release by previous Dabbler Cup winners: Tallgrass Brewing Co.
• Live music from Pink Mink, Romantica & Jonny James and the Hall of Fames!
• Thrice as many "potties" as last year
• Leinenkugel's Silent Disco, Entertainment, Games & Contests
• Jumbotron presented by Brewing TV to stream Live Feed of the festival & entertainment
• Some of St. Paul's favorite food trucks – Fork in the Road, Simply Steve's, Gastro Truck, Potter's Pasties and more!
Tickets are available online and at The Four Firkins (St. Louis Park), Ale Jail (St. Paul), and Thomas Liquors (St. Paul). Save 10 bucks and order/pick up your advance ticket today!
*Must be 21 to attend The Beer Dabbler event
*This is an outdoor event, and will be held rain, snow or shine
The Beer Dabbler Winter Carnival 2012
St. Paul Farmer's Market
290 5th Street East
Saint Paul, MN 55101
www.stpaulfarmersmarket.com
Keep posted on updates (like the beer list!): Follow @TheBeerDabbler on Twitter and like them on Facebook.