The Twin Cities is an active place full of life and vitality, and has no shortage of things going on any given day. From the excellent restaurants, clubs, and nightlife to the thriving arts communities, live music and theater, you can find something you like to do every day.
This weekend there are a few things going on we wanted to mention briefly.
Pizza Lucé Block Party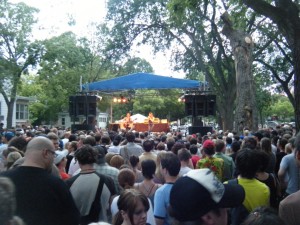 Saturday August 13
Noon to 10pm.
Hosted by Barb Abney from 89.3 The Current
Featuring live local music. Here's the schedule:
12:00 pm Koo Koo Kanga Roo
1:00 pm Mages
1:55 pm Phantom Tails
2:50 pm No Bird Sing
3:50 pm The 4onthefloor
4:45 pm Communist Daughter
5:45 pm Me & My Arrow
6:30 pm Farewell Continental (Feat. Justin Pierre)
7:25 pm Charles (Feat. Sean Tillmann)
8:20 pm Spyder Baybie & 2% Muck
9:00 pm P.O.S.
The event is FREE and bike parking is available. You are encouraged to leave your pets at home.
Pizza Lucé Uptown
32nd & Lyndale
Minneapolis, MN
http://www.pizzaluce.com
Twin Cities Polish Festival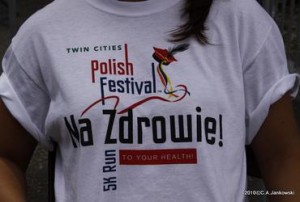 Saturday August 13, 10am-10pm
Sunday August 14, 11am-6pm
Event Highlights
* Folk Music And Dance
* Artist Booths
* Traditional Food Market
* Chopin Celebration – Classical Music Concerts
* Twin Cities Polish FilmFest – Presented in Partnership with The Film Society of Minneapolis/Saint Paul
* Children's Area
* Polish Dog Exhibit
* Polka Bands
* Polish Beer Garden
* Free Polka Lessons
* 2011 Minnesota State Amateur Polka Dance Championships™
Check the schedule of events for entertainment.
Twin Cities Polish Festival
Old Main Street across from Riverplace and St. Anthony Main (map)
More information: www.tcpolishfestival.org
These are just a couple of the cool things you can do this weekend. Care to add your own? Comment below.