365 Twin Cities Summer Tour at Patrick McGovern's Pub

365 Things To Do in The Twin Cities makes its next stop on the Summer Tour Friday night June 22 (that's TONIGHT, if you're keeping track!) at Patrick McGovern's Pub in St. Paul. Weather permitting, we'll be hobnobbing with other Twin Citians on the fantastic patio. Come hang out, meet some other folks, and step away from your computer. Get out and enjoy all the Twin Cities has to offer!
We will be giving away a pair of Twins tickets courtesy of our pals at Midwest Staffing, so come out and join us!
– Donovan Twaddle, Content Manager
RSVP to the event on Facebook.
Like McGovern's Patrick Pub & Restaurant on Facebook.
Like Midwest Staffing on Facebook.
Follow @MidwestStaffing on Twitter.
Back To The 50's Weekend

Ladies, put on those poodle skirts, and fellas, it's time for your best Danny Zuko impression, because the Minnesota Street Rod Association's 39th Annual Back to the 50's Weekend is just around the corner!
Presented by O'Reilly Auto Parts, the Minnesota Street Rod Association's Back to the 50's Weekend will host more than 11,000 streets rods, classics, customs, and restored vehicles dating from 1964 and earlier. The auto show will take place at the State Fairgrounds from Friday, June 22nd through Sunday, June 24th.
While the hot-rods are the main attraction, MSRA's Back to the 50's Weekend also offers free games and activities for the kiddos, which includes a Kids' Pedal Tractor Pull, bungee jumping, climbing walls, music, face painting, and more. For those who might be dragged to the show unwillingly, there's a Ladies Showcase, featuring fashion, pampering and food demos, and the Cruise-N-Arts Craft Fair. Along with this, each day of the auto show a different band will perform an outdoor concert.
Admission is $10 for adults, and free for kids under the age of 12. $2 advance adult discount tickets are available at participating O'Reilly Auto Parts.
For information on how to register a vehicle for the show, and a complete list of activities, visit www.msra.com. The Back to the 50's Weekend is bound to be a blast!
– Cori Nelson, Contributor
Like MSRA on Facebook.
Follow @msra2012 on Twitter.
Falls 4 All Park Event at Minnehaha Regional Park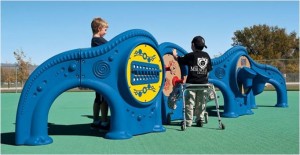 On Saturday, June 23rd, Falls 4 All is hosting a free community event in the pergola area of Minnehaha Regional Park from 11:00-1:00.
Falls 4 All is an all-volunteer committee with the mission to raise funds to build a universal access playground that will allow both those with and without disabilities a place to interact and play with independence and dignity. The universal playground will be places in the Wabun Picnic Area of Minnehaha Park. For more information on this project, and Falls 4 All, please visit the Falls 4 All website.
Martha Herbert will be stopping by with her exotic educational animals, and will do a presentation starting at 11:15. Following Herbert's presentation will be a release of wild birds that were raised in the Wildlife Rehabilitation Center of Minnesota's Avian Nursery. Kids are more than welcome to participate in the release!
The main attraction of the day will be a concert put on by two members of the kid-friendly band, The Bazillions. The show will go from 11:30 to 12:30.
You will also be able to purchase lunch and snacks from local food trucks, including Food Network's Cupcake Wars winner, Cupcake! A portion of the money will be used to help with the new universal playground area.
If you are interested in helping out the Falls 4 All universal playground project, please visit www.livepositively.com and vote for the Wabun Picnic Area as your favorite park. Coca-Cola's third annual America is Your Park campaign will give a recreation grant of up to $100,000 for the park with the most votes. You can vote as often as you would like until July 15th.
So get outside, check-in to the park, and enjoy a fun-filled day of music, animals, and treats!
– Cori Nelson, Contributor
Like Falls 4 All on Facebook.