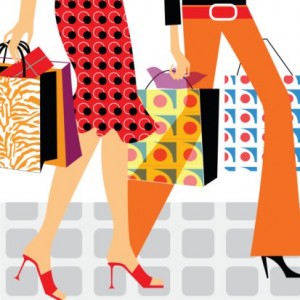 One of my favorite things about living in Uptown Minneapolis is all of the fantastic boutiques. A leisurely shopping excursion around Uptown can result in the discovery of some truly unique items.
And not only do many local boutiques carry a variety of unique pieces, they oftentimes offer friendlier service than you will receive in large chain department stores. Supporting local businesses is a great thing, as they are what helps keep Uptown a vibrant, interesting place to live and work.
In an effort to spread the word about Uptown's fantastic offerings, several local boutiques are teaming up to host an Uptown Boutique Crawl on Thursday, November 10th from 5 – 9 pm. The Crawl will feature a night full of shopping, promotions, discounts, and more!
It is even rumored that some retailers may have some fabulous libations available… Be sure to check out each participating retailer (listed below) for specifics on in-store events.
If you haven't yet checked out any of these unique boutiques, do yourself a favor and check out the Uptown Boutique Crawl for some great deals on great styles! Who knows, you might find some great gifts to give family and friends for the holidays!
Participating boutiques & information:
Atmosfere – 1426 W. Lake St. 612-332-0381
Buffalo Exchange – 2727 Lyndale Ave S. 612-871-9115
Cliché – 2403 Lyndale Ave. S. 612-870-0420
Covered – 1201 Lagoon Ave. 612-825-1610
Cynthia Rae – 2817 Hennepin Ave. 612-871-8471
Design Collective – 1311 W. 26th St. 612-377-1000
Everyday People – 2912 Hennepin Ave. 612-824-3112
Local Motion – 2813 Hennepin Ave. 612-871-8436
My Sister's Closet – 2741 Hennepin Ave. 612-886-2891
Via's Vintage – 2408 Hennepin Ave. 612-374-3649
V-State – 3001 Hennepin Ave. 612-823-4699
Don't get lost! Check out this handy map for the locations of retailers participating in the Crawl.
Invite your friends! Spread the word and share the Uptown Boutique Crawl page on Facebook.