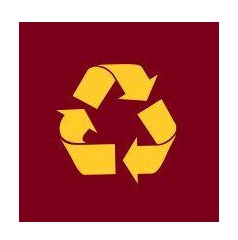 We all know that we should Reduce, Reuse and Recycle. The University of Minnesota has taken it to a whole new level. The University of Minnesota ReUse Program exists to conserve resources, reduce waste, and to put valuable used items and equipment back to use within the University and the community.
They collect, categorize, organize and reuse University property that their departments can no longer find a use for. Finding a home for these items is their specialty! They feature all manner of interesting items, equipment, and furniture, both unique and mundane.
Hours: Open to the public every Thursday from 8am-8pm and beginning April 2013 every 1st Saturday of the month 12pm-4pm
ReUse accepts cash & checks only, please
University of Minnesota ReUse Program
883 29th Avenue SE
Minneapolis, MN 55414
E-mail: reuse@umn.edu
Phone:612-626-9152
365 promotion: Mention 365 to the cashier at the checkout and receive 25% off your first purchase.
Check them out! Pictures posted weekly on Facebook: UMNReUse