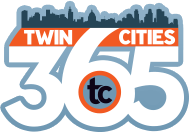 With Mother's Day this weekend we know you are looking for some "Things To Do" in the Twin Cities! Here is a list of things that caught our eye! Have fun!
Charity Runs this weekend:
Rave Run 2013 Friday night at Valleyfair!
Maple Grove Half Marathon -Relay & 5K on Saturday
Susan G. Komen Race for the Cure this Sunday
Twins Baseball : Friday night "Bobblehead" night, with games Friday, Saturday and Sunday
Friday and Saturday night, Country Roads: Dennis Curley Sings the Music of John Denver at Bryant Lake Bowl at 7pm.
24th Annual Friends School Plant Sale at the MN State Fair Grounds Friday, Saturday and Sunday
32 Below at Pickle Park on Saturday
Ella's Halo Bowling for Babies on Saturday
VALLEYFAIR opens Saturday!
Mill City Farmers Market opens for the season Saturday 8-1!
Guts and Glory: An Evening with Anthony Bourdain and Andrew Zimmern at the State Theatre Saturday
PipJazz at the Landmark Center with a Mother's Day special featuring the "Women in Jazz Ensemble" Sunday