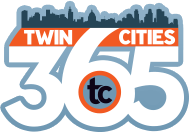 We know you are looking for some "Things To Do" this weekend in the Twin Cities! Here is a list of things that caught our eye! Have fun!
Tonight (Friday) Black Hearts Burlesque hits the stage with "We're All Going to Hell" at 10pm at Hell's Kitchen!
Friday and Saturday night, Country Roads: Dennis Curley Sings the Music of John Denver at Bryant Lake Bowl at 7pm.
Friday April 26th – May 19th, See Stick Fly at Park Square Theatre.
Saturday and Sunday, how about some Molly Ringwald Quartet at the Dakota?
Trylon MicroCinema w/ Federico Fellini Film 8 1/2 Friday, Saturday and Sunday
Art in Bloom on Friday, Saturday and Sunday.