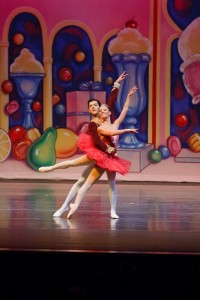 One of our favorite Christmas traditions at 365 Twin Cities is The Nutcracker Ballet. Though you can find numerous stagings of Tchaikovsky's charming classic, we want to give special recognition to the Twin Cities Ballet's 10th annual full-length production, with a cast of 120 local and national professional dancers, community members, and metro area ballet students from eight dance schools. The performance is a joy for families of all ages, longtime patrons, and ballet novices.
Friday, December 7 at 7:00 pm
Saturday, December 8 at 2:00 and 7:00 pm
Sunday, December 9 at 1:00 and 4:30 pm
Burnsville Performing Arts Center – Main Stage
12600 Nicollet Avenue
Burnsville, MN 55337
Tickets are on sale now at the BPAC Box Office, on-line at Ticketmaster.com, or by calling 1-800-982-2787.
Ticket prices:
Orchestra level: $26.00 for Adults, $21.00 for Children under 12, Seniors 65+ or Groups of 10+
Balcony level: $16.00 for Adults, $12.00 for Children under 12, Seniors 65+ or Groups of 10+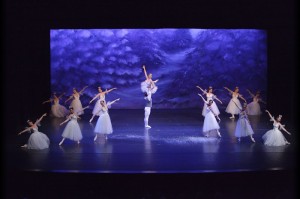 Special VIP Fundraiser Reception & Show tickets are available for $150.00 for the Friday night opening performance. Tickets include a pre-show reception with hors d'oeuvres from 5:30 to 6:30 pm, prime reserved seats for the performance, and an opportunity to meet the directors and dancers on a backstage tour. Proceeds support Twin Cities Ballet programming and productions.
Twin Cities Ballet season packages are available for $42.00. The package includes both The Nutcracker Ballet and Cinderella 1944: A Love Story (May 10-11, 2013). To order season packages, contact the BPAC Box Office at 952-895-4680.
For additional information about The Nutcracker and other productions, visit the Twin Cities Ballet of Minnesota at twincitiesballet.org or call 952-452-3163. Or you can follow the Burnsville Performing Arts Center on Facebook, Twitter, visit burnsvillepac.com, or call 952-895-4685.
Twin Cities Ballet strives to introduce the artistry, discipline, and athleticism of ballet and other dance forms to Minnesota communities through performances, educational and interactive programs, scholarship awards, and collaborative artistic events. TCB continues to reach out by working with schools and other arts organizations, and by offering participants and audiences the opportunity to experience the enriching world of dance.
Also, check out these links for information about other performances and interpretations of The Nutcracker in the Twin Cities this holiday season.
The Classic Nutcracker by Ballet Minnesota at The O'Shaughnessy in St. Paul
Loyce Houlton's Nutcracker Fantasy at The Cowles Center in the Minneapolis Warehouse District
Moscow Ballet's Great Russian Nutcracker at The Orpheum in the Minneapolis Theater District
The Nutcracker presented by The Academy of Russian Ballet in Eden Prairie
The Nutcracker presented by The North Ballet Youth Company in Elk River
Visions of Sugar Plums with the East Metro Symphony Orchestra in Woodbury