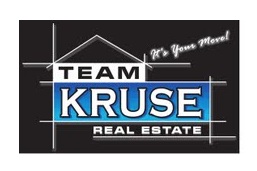 Isn't it great when local businesses can give back to the people in their communities? Team Kruse Real Estate, led by Todd Kruse of Woodbury, embraces the philosophy of Keller Williams' Gary Keller: "Specialized teams actually deliver a higher standard of service and do it more consistently than a single Real Estate agent forced to operate as a generalist."

Rebates for community heroes when buying or selling a home! The team is giving back to military personnel, veterans, firefighters, police, educators and health care workers as a participant in the nationally known program, Homes for Heroes. Founded on the belief that service deserves its rewards, it's a program in which the realtor gives 25% of his commission back to the hero as a rebate. Really…no strings attached!
How much is 25%? It depends on the sale price of the home. For example, a home purchase of $200,000 would result in $12,000 of agent commissions paid at 6%. A realtor would generally be paid half of that, or $6000. With Homes for Heroes, the agent would give back 25% of $6000, or $1500! $600 in lender credits is available as well! They are offered by lender affiliate, Derek Holmberg.
Homes for Heroes seeks only the top Realtors and lenders who have proven track records and who want to give back to their community. The Homes for Heroes promise: No forms. No red tape. No fine print. No hidden fees. No catch.
Think of someone you know who serves the community. Pass it on so we can pay it forward!
Team Kruse Real Estate
659 Bielenberg Drive
Woodbury, MN 55125
651-653-3394
Info@teamkruse.com
www.TeamKruse.com
Facebook: teamkruse
Twitter: teamkruse
LinkedIn: Todd Kruse, Agent/Broker Associate
Pinterest: teamkruse