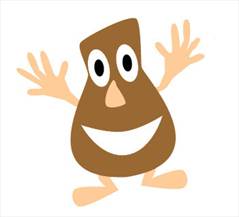 Among other things, June marks the return of Brooklyn Park's potato-themed extravaganza–Tater Daze! This unique festival is a much-loved tradition to those who live in Brooklyn Park and the surrounding area.
You may be wondering, why the potato? Early settlers in Minnesota quickly discovered how well potatoes did in the flat, sandy soil that Brooklyn Park has to offer, and the city was, at first, nothing but potato farms. Tater Daze is a way for the citizens of Brooklyn Park to pay tribute to those tasty spuds.
The fun begins on Thursday, June 14th with the Tater Daze parade, and the opening of the Tater Daze carnival. After the parade, you can head over to the main state for open mic night. This will be a chance to hear some of Brooklyn Park's freshest talent, along with the opportunity to perform in front of a live audience yourself. You can sign-up in advance, or at the stage on the day of the show.
On Friday, June 15th, Tater Daze will host BP's Got Talent, a talent show open to Brooklyn Park's residents and students. The contest will consist of two age groups: the Sprouts (grades 1-6) and the Spuds (grades 7-12). The top three Sprouts and Spuds will receive prize money, and will perform on the main stage on Saturday, June 16th! The application deadline is May 31st, so if you think you've got talent, sign up and prove it!
Saturday, June 16th, will be jam-packed with the 5K Spud Run/Walk, a Multi-cultural Fashion Show, Tater Daze Idol (a Battle of the Bands contest for High School students), fireworks, and more. There will also be some entertainment for the younger crowd, featuring a puppet show and face painting with Celeste Gagliardi, Rusty's Rocking Jamboree, and Comedy Magic with magician Mr. Norm.
The Tater Daze Festival is located at Noble Sports Park in Brooklyn Park. For more information on the Festival's activities, or for directions, visit www.taterdaze.org.
Like Tater Daze on Facebook.
Noble Sports Park
4701 Oak Grove Parkway
Brooklyn Park, MN
(763) 493-8013