The 365 Guys thought a MAN'S guide to the State Fair was in order this year. I'm not a guy, but I'll do my best to inform the guys out there of the cool stuff you can do at the fair that won't involve antiques, wine, flowers, cute animals, or light rock music.
Before we get to that, just a reminder that Monday, August 27 is actually Seniors, Kids and Minnesota State Patrol Day at the fair. Special discounts on admission, the Midway and Kidway will apply all day. Find out about that and all other wild and crazy things going on at the fair by visiting mnstatefair.org.
On to the Guy Stuff.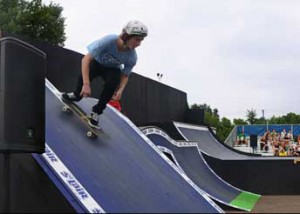 The 2012 Summer Series Championships for BMX are happening at the 3rd Lair SkatePark at the X-Zone from 12:00 to 3:00. Watch BMX riders, skateboarders, and in-line skaters compete for titles in this gravity-defying extreme sport.
Love to fish and hunt? Stop by the DNR Building for all kinds of information about Minnesota's natural resources, and hourly Fish Talks by park rangers and experts.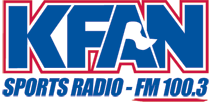 Want nothing more than to talk Sports? Grab your favorite fair snack, and park yourself at the KFAN booth, east of the Grandstand Ramp, to listen to your favorite sports talk radio personalities. The Common Man, Paul Allen, Chad Hartman, and Dan Barreiro will all be broadcasting live. Pick up some swag, and register to win a $500 gift certificate from Major's Sports Café.
Want old school Manertainment? Swing over to the Blacksmith demonstrations at Heritage Square at 9:00, 12:00, 3:00 or 6:00.
Looking for your next project? Check out the Lowe's Home Improvement Experience Deck, on Wright Avenue, north of Kidway. Register for prize drawings, and pick up some free giveaways.
Grab dinner at Spaghetti Eddie's Super Stick. You'll find Pizza, Spaghetti, Italian Meatball on a stick, and the Dirt Dessert, which is an obscene concoction of Oreos, vanilla pudding, whipped cream, cream cheese, and gummy worms. They're on the west side of Cooper Street, south of Dan Patch.
Throw down some 5-hour Energy samples on Underwood Street, north of Judson, put on your KISS make-up, and get ready to party down at the Leinie Lodge Bandshell because the ultimate '80s rock-band tribute group, Hairball, is ready to rock the stage at 8:30. And of course, have a Beer or two at the Leinie Lodge. They're serving up some great Leinenkugel brands like Summer Shandy, Honey Weiss, Leinenkugel Original and Lite, Octoberfest, and Lemon Berry Shandy.
We'll bring you the Ladies' Guide tomorrow! Be sure to register for our ticket giveaway!