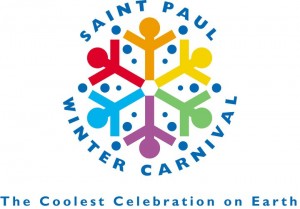 The Saint Paul Winter Carnival is almost here, a full eleven days dedicated to the celebration of winter wonders and local talent. Running from January 26 through February 5, this multi-day celebration is designed to "foster a sense of community, pride, belonging and connectedness by celebrating Saint Paul's unique history and emerging heritage through fun and educational experiences." 


There is much to see and do at the Saint Paul Winter Carnival so check out some of 2012's highlights:


The Beer Dabbler – previously featured on our site, The Beer Dabbler is a beer lover's paradise! This year's Beer Dabbler features more than 200 different craft brews from more than 60 breweries; that's a lot of beer! Try out some new brews, enjoy live music, and snack on deep-fried goodies from some of St. Paul's favorite food trucks. 


Saint Paul Winter Carnival Art Show – If you have an appreciation for local art, or are an artist looking for a great venue to showcase your creations, check out the Annual Art Show. Entries are being accepted through January 15th, so if you've got an artistic interpretation of St. Paul you would like to enter, get more details here. The art show runs the duration of the winter carnival (January 26th – February 5th).


Light up Rice Park – Help light up Rice Park by purchasing a Luminary to put on display in Rice Park! A fee of $20 covers an individual luminary which can be personalized (it must be family friendly and include no logos). Dedicate your luminary to someone or something important to you or include a meaningful quote, a picture, anything! Weather permitting, the luminaries will be on display all eleven days of the Winter Carnival. For more information on purchasing a luminary visit http://www.winter-carnival.com/_asset/hgzp6j/Luminaries.pdf.
27th Annual Securian Winter Run-Half Marathon, 10K, 5K – On the morning of January 28th, join fellow runners and compete in one of Securian's three distance runs. If interested in participating, there is still plenty of time to register! For registration information, course maps, and more, visit http://www.andersonraces.com/events/events-detail.php?intResourceID=30.

There are many, many more events and activities going on at this year's Winter Carnival – including snow sculptures and an ice palaces display, live music, sled dog races, and more – so be sure to view the Saint Paul Winter Carnival calendar for a full listing.

Looking to volunteer? The Saint Paul Winter Carnival needs you! To get involved email Info@Winter-Carnival.com for more information today!
St. Paul Winter Carnival
75 5th St W # 404 Landmark Center
Saint Paul, MN 55102-1438
(651) 223-4700
http://www.winter-carnival.com/
Like Saint Paul Winter Carnival on Facebook.

Follow the @StPaulWinter on Twitter.