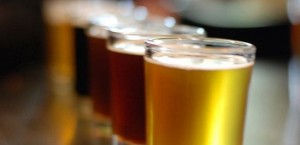 Being a beer aficionado and resident Twin Citian has it perks. Not only do we have several well-known breweries in and around the city (i.e. Summit Brewing Company – St. Paul, Schell's – New Ulm, etc.), beer festivals sprout up at regular intervals. Upcoming on Saturday, April 7th is the first-ever Spring Ale Fest, which will be held in Northeast Minneapolis at the famed Ritz Theater. Why? To celebrate great local beer, of course!
The Spring Ale Fest will feature over 30 beers from 8 of Minnesota's newest craft breweries, so head on over and celebrate the arrival of spring with an ice-cold brew! Currently, participating breweries include Brau Brothers, Barley John's, Lucid, Harriet, Flat Earth and Dangerous Man.
Two sessions will be held over the course of the day, the first beginning at noon and going until 4 pm, and the second will run from 5 pm to 9 pm. Must be 21 to enter.
COST: $30 in advance, $40 at the door
Get your tickets here!
Designated drivers tickets are going to be available the day of the festival for $15 per designated driver.
For more info, visit springalefest.com.
Like Spring Ale Fest on Facebook.
Follow @SpringAleFest on Twitter.
*Attendees will receive a souvenir glass used to enjoy unlimited samples of all the different brewer's beer at the Spring Ale Fest. There will be live music, food trucks, and a raffle with prizes given away. For more information on the Spring Ale Fest, call 1.888.506.1276 or email info@springalefest.com or connor@bluebirdguidedtours.com.
The Ritz Theater
345 13th Ave NE
Minneapolis, MN 55413
(612) 436-1129
http://www.ritzdolls.com