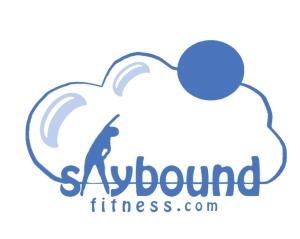 Skybound Fitness is a new innovative fitness company in the Twin Cities area. We provide Mobile In-home Personal Training, Group Fitness Classes of all kinds, Nutritional Consulting, and Online Personal Training. We are also authorized "coaches" through Beachbody LLC, the makers of at home DVD programs such as P90x and Insanity.
Mobile In-Home Personal Training

Mobile In-home personal training has really taken off in the last few years, and this is for several reasons. Namely, many people are just not comfortable in a gym setting. It can be very confusing for somebody new to fitness, and intimidating to say the least. A gym can be very confusing also, which only adds to the anxiety. You show up and see all of these big bulky machines with fancy levers and buttons, and you don't want to look like a newbie all bumbly and unsure of yourself. On top of that, if you want to hire a trainer, you are paying for your gym membership in addition to astronomical box gym trainer rates. This is when mobile in-home training comes in. We come to your house or other place of your choosing, bring all of the necessary gear, and design highly personalized workouts, just for you. Ever see those gym trainers, checking their cell phone, becoming distracted by all of the other people walking around? With in-home training, it's only you and the trainer allowing us to give 100% of our attention to you and only you. (or a small group of family and friends) All those machines you see in the gym are completely unnecessary anyway, because they fix you to one plane of motion, taking away much of the work that your core could be doing.
"Cloud Training" – Online Personal Training
Skybound Fitness also offers Online Personal Training and Nutritional Consulting. We have exclusive software that is all "cloud" based allowing us to communicate with you, create custom workouts, check your food journal, and more. The software is mobile friendly and runs as a mobile web application that is compatible with both Android and Iphones. Each workout has detailed descriptions of your exercises, photos showing you proper form, and even video. These all show up in a printable format to take to the gym with you, or right on your phone. With the Nutritional Consulting feature, I check your food intake daily and make sure you are on track. One client recently that travels a lot for work, would email us the menus of where he planned to eat, at which point we would look up the menus and make the healthiest suggestion for him. The best part about Online Personal Training, is that it costs less than your cable bill every month, yet you get a Certified Personal Trainer in your corner, and at your disposal to ask questions to and keep you on track. You don't even need to live in the Twin Cities to receive online training, but if you do, it even comes with a free in-person assessment and consultation. Here is a review from a recent Online Personal Training client:
"Met with Jon immediately after initial email of inquiry. Jon is extremely professional, and listened to my requests for weight loss and better muscle tone. Jon was able to work with my unique situation of extensive travel. Jon has provided tailored work outs that can take place in my hotel room with only bands, or can develop a full gym workout. This allows me to never miss an opportunity to work out. The nutritional counseling that Jon has provided to me has been the greatest benefit of all, He continually monitors my daily food intake and makes suggestions. Jon has looked at menus for me while on the road and chosen what would be the best choice. I was consuming around 3000 calories a day prior to meeting with Jon. After Jon explained the proper ratios of complex carbs, protein, and saturated fat. we were able to alter my eating to my advantage, I now consume less that 2000 calories per day, and I'm never hungry. At 52 years of age, I didn't think that I could rebound as quickly as I have. I have lost more than 10 pounds in just over a month, have more energy, and sleep better." -JS
Group Fitness

Skybound offers several types of group fitness classes. Family Fit classes will focus on single group sessions taking place weekly. The entire family is covered under one small fee, and silly props and wacky music is used to keep motivation high! Being a father of 2 boys myself, I am very aware of how important it is to not only keep your kids healthy and fight the obesity epidemic, but to do it as a family! Other group fitness classes will include 9 week bootcamps with full nutritional counseling and accountability, singular sessions such as 20 minute "Lunch Crunch" sessions where you can get a good burn during your lunch hour, and Beachbody "fit clubs" using programs such as P90X.
Beachbody
Beachbody is the fitness conglomerate who makes programs such as P90X, Insanity, and Cha Lean Extreme. They also sell a very large line of supplements such as Shakeology. As an Independent Authorized Beachbody Coach, I am able to sell their supplements from my site. If you do your research on Beachbody, you will find how fantastic their supplements are. Most of them are natural and only of the highest quality. I personally use them almost daily, and suggest my clients do to. As a Coach, I am also able to hold "fit clubs" using their products such as P90X. These are group training sessions where you could try out the program, and if you like it, can purchase it through me.
Owner Jon Reicherts is a Certified Personal Trainer, Nutrition Consultant (NPTI, NASM), and independent authorized Beachobody coach. For more information, visit skyboundfitness.com.
Exclusive Offer for 365 Things to Do in the Twin Cities readers:
Mention seeing this on 365 Things to Do and get a $100 in Personal Training for only $50! That's 2 private personal training sessions for 50% off! Add $15 per session for northern and far western metro areas.
Skybound Fitness
612-234-1SKY
jon@skyboundfitness.com
http://skyboundfitness.com/
Connect
Facebook: Skybound Fitness
Twitter: @skyboundfitness
Pinterest: skybound fitness
Would you like to receive free promotion for your business on this blog and our social media streams? Simply tell us about your business to get started. Hurry, though. Limited to 365 businesses for this year.