I remember finding out about our business of the day by reading about them in O Magazine. You know if O loves them, they have to have something fantastic going on!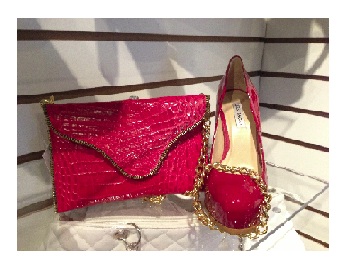 Peppermint Park is a women's boutique located in the heart of Dinkytown specializing in women's clothing, shoes, handbags, & accessories. All of their name brand products are 50-80% off of the retail price. At Peppermint Park they aim to make every guest feel as comfortable as possible. Offering free private parties for anyone that signs up with a group of friends, co-workers, or family member. For information on booking a private party feel free to call them at 612.460.7275
Each week Peppermint Park features an 'Item Of The Week' at a discounted price! They also have various promotions throughout the month. Come in on your birthday week and receive an additional 15% off your purchase. Check out their Facebook or Twitter frequently for more information about upcoming promotions.
Special Offer for 365ers: Mention this article for an additional 15% off your purchase!

Peppermint Park
1411 4th Street SE Minneapolis, MN 55414
612.460.7275
Customerservice@peppermintpark.com
Website: myworld.ebay.com/highfiveliquidations
Facebook: ShopPeppermintPark
Twitter: @PeppermintPark
Pinterest: PeppermintPark
Instagram: PeppermintPark1