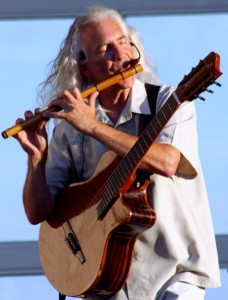 Looking for something a little different to do this weekend? Look no further! People for Parks, an organization on a mission to improve Minneapolis and its parks, is hosting an intimate concert with legendary singer/songwriter, Michael Monroe (pictured) on Saturday, October 27th.
The concert is being held as a way to raise money for People for Parks to build a universal access playground at Minnehaha Falls Wabun Picnic area. This will be the first universal playground in the Minneapolis Park system, and will be a space where both children and adults with any kind of disability can use at least 70% of the playground equipment. And, as a universal playground, the space will not lose its appeal to those children who are fortunate enough to be able-bodied.
People for Parks has held numerous events and fundraisers throughout the year to raise enough money to ensure the existence of the universal playground, and Michael Monroe's concert is hoped to be the last fundraiser needed.
There will also be a silent auction during the concert. Awesome packages, including a prize from the boutique Arafina, a private dinner for two, and a surprise from Urban Dog, are just a few of the fantastic gifts you can win.
The concert will take place from 6:00 PM to 9:00 PM above Wild Rumpus Book Store in Minneapolis. Seats for the concert are incredibly limited; make sure to register for the event ahead of time! Cost is $80 per single, and $150 per couple.
For more information, and to register for the concert, visit the event page.
For more information about People for Parks, visit www.peopleforparks.net
Wild Rumpus Books
2720 West 43rd Street
Minneapolis, Minnesota 55410
www.wildrumpusbooks.com
Like Michael Monroe on Facebook.
Like People For Parks on Facebook.
Like Wild Rumpus Books on Facebook.