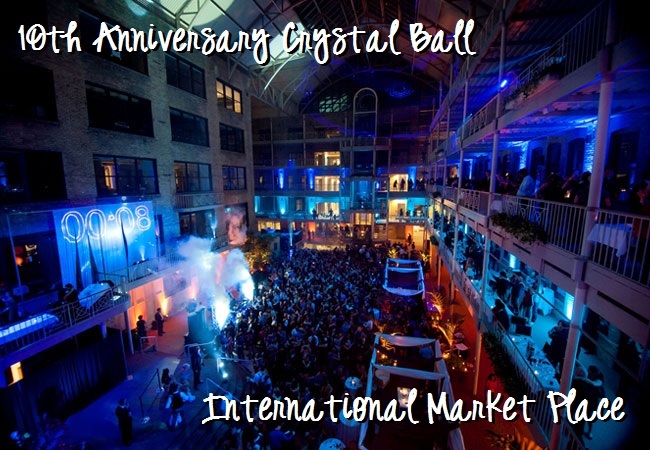 Once again it is time to party like it's … well like it is the end of the year!
The Twin Cities offers so many venues for celebrating New Year's Eve it is hard to know where to begin. Do you want low-key or party central? Dinner and a show or dancing until the wee hours? DO you want to ring in the new year with laughter? or do you need family friendly entertainment?
Well let's get started (this will in no way be a complete list, just a sampling of what the Twin Cities has to offer):
Why not try a one stop shop for restaurants open on NYE along with which one are offering specials at opentable.com.
10th Anniversary of the Crystal Ball at International Market Square

New Year's Eve Bash at Buck Hill Skiing
Louie Anderson at Burnsville Performing Arts Center
2014 New Year's Eve Party at SEVEN
New Year's Eve Danceteria at First Avenue
NYE Celebration at the Artist's Quarter St. Paul
Hipshaker NYE Dance Party at Kitty Cat Klub

NYE's Candlelight Walk at Ft. Snelling State Park

IBEW Holiday Lights in the Park – Lake Phalen, St. Paul (Through January 1st)
Ice Skating at Wells Fargo Winter Skate or The Depot Ice Skating Rink
Check out a more complete list of family fun events at: http://www.365twincitiesfamily.com/family-fun-for-new-years-eve-2013/
If you have any suggestions that we haven't mentioned here, please feel free to leave your suggestion in the comments! HAPPY NEW YEAR!!!
And please always remember from our friends at Miller Lite:
MILLER LITE FREE RIDES RETURN TO TWIN CITIES ON NEW YEAR'S EVE
CHICAGO (December 5, 2013) –Miller Lite is again teaming up with Metro Transit and J.J. Taylor Distributing to provide Miller Lite Free Rides a program designed to help people get home from New Year's Eve celebrations safely. Passengers can ride for free on all Metro Transit bus routes and Metro lines on Tuesday, December 31 from 6 P.M. until the end of regular service.
"We hope when people choose to celebrate the New Year with Miller Lite they make a responsible choice to get home safely," said Diane Wagner, responsibility commerce manager for MillerCoors. "Whether they take a Miller Lite Free Ride, call a cab, or designate a driver, we hope people will make a plan to enjoy the holiday responsibly."
This marks the third year that Miller Lite Free Rides have been available on New Year's Eve in the Twin Cities. The 16-year partnership has provided over one million rides on St. Patrick's Day and New Year's Eve in the Twin Cities. The safe ride program will also be offered on New Year's Eve in Milwaukee, Waukesha, Green Bay, Madison and Chicago. Since its inception in 1987, Miller Lite Free Rides has provided more than 3.7 million safe rides in 11 communities and has gained full support by local and state law enforcement, including the Minnesota Department of Transportation.
"We're excited to partner with Miller Lite once again to offer safe rides to the residents of the Twin Cities community on New Year's Eve," said Brian Lamb, Metro Transit General Manager. "Taking a ride on a Metro Transit bus or Blue Line train is a free, safe and convenient way to ring in 2014."
Miller Lite and Metro Transit are inviting people to share their plans to #CelebrateSafe on New Year's Eve by uploading a photo of on social media of themselves and their crew taking a Miller Lite Free Ride. Photos will be featured on the MillerCoors Facebook Page and "Behind the Beer" blog. Must follow @MillerCoors on Twitter and be 21 and over to participate.
WHAT: Miller Lite Free Rides
WHEN: Tuesday, December 31, 2013, 6:00 P.M. until the end of regular service
WHERE: Metro Transit bus routes and Metro lines throughout the Twin Cities
For detailed route and schedule information, call 1-800-FREE-RIDES (1-800-373-3743), text "FREE RIDES" to 90464 or visit www.MillerLiteFreeRides.com.