The 11-day, two-wheel-inspired event is part bicycle gala, part warp-speed professional racing. Beginning June 7, fearless track riders kicked off the action at the National Sports Center Velodrome in Blaine. Wednesday begins the five-day Nature Valley Grand Prix, the most prestigious stage race on the National Racing Calendar. The festival includes a packed lineup of family and fan-friendly activities, like stunt riders, bike and fitness expo, kids' races (up to 12 years old), live music and unbeatable spectator and Grand Fondo rides.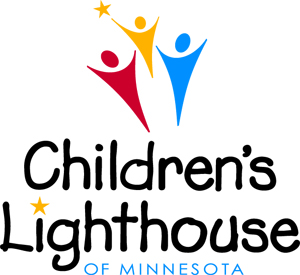 A volunteer-run event, proceeds from the Festival this year go to Children's Lighthouse of Minnesota, a non-profit organization raising funds to build the first residential hospice home in the Midwest offering palliative and respite care to children with a life-limiting disease and their families. When completed, it will be the fourth home of its kind in the entire U.S.
Don't miss the Festival that last year attracted over 55,000 spectators of all ages.
Events include:
St. Paul Time Trial and Criterium – Wednesday, June 13: Time trial in the morning; criterium in the evening in downtown St. Paul, including a downtown Expo which opens at 4pm and Kids' Ride at 7:15pm.
Cannon Falls Road Race – Thursday evening, June 14: Expo opens at 4:30pm followed by 65 mile road races for men and women, Kids' Ride at 6pm.
Uptown Criterium – Friday evening, June 15: Expo opens at 4:30pm followed by a tight .9KM city course with six tight corners and speeds up to 35-plus MPH, Kids' Ride 7:15pm.
Menomonie, WI – Saturday, June 16: A full day of family-fun activities, amateur racing and spectator rides. Each ride includes a strategic stop to watch the pros, full support, and eve hot showers at the finish.
The Menomonie Gran Fondo (experienced riders) offers a 65-mile women's or 85-mile men's ride begins at 9:30 am and benefits Children's Lighthouse
15- and 32-Mile Spectator Rides depart at 11am, also benefiting Children's Lighthouse Expo open 11am to 5 pm
Pro Men (87 mi) start at noon and Pro Women (67 mi) at 1:30pm
Pack your bike and helmet and join us for the Kids' Ride at 4pm
Stillwater Criterium – Sunday, June 17: This grand finale and signature event has an international reputation as the hardest in North America. Expo opens at 10:30am followed by an amateur, Women's Pro/Elite, Kids' Ride at 12:45pm and Men's Pro/Elite Races.It wraps up with the final Nature Valley Grand Prix awards ceremony right after the last race of the day.
Think your child would get a kick out of racing their bike on the same course as the pros, and win a real bike racing medal? Then pack up their bike and helmet and join us for free races open to all kids ages 12 and under, and everyone wins! Registration is available day of at the volunteer tent in the Expo area.
You've got to experience this. Come on out and introduce yourself to world-class racing and family entertainment, you won't be disappointed. Visit www.NatureValleyBicycleFestival.com for the latest news and full event details, including info on signing up for the spectator and Grand Fondo rides. To learn more about the benefiting charity and their important mission to support precious kids and families, visit www.ChildrensLighthouseMn.org.
Fun Facts and Figures:
Minnesota is ranked the second most bicycle-friendly state in the nation.
The Twin Cities boasts 84 miles of dedicated bike paths and 44 miles of designated bike lanes on streets.
35,000 calories are burned by pro riders each week during racing season (the equivalent of 10 pounds)
Racers will ride 265 miles in this year's Nature Valley Grand Prix during the five-day, six-race event (not counting miles ridden to "warm up" before a race). This is the longest Nature Valley Grand Prix in its 12-year history.
55,000 spectators watched one or more of the 2011 Nature Valley Grand Prix races.
Pro riders will reach top speeds of 40 MPH during sprint portions of the race.
800 volunteer positions will be used to effectively operate the bike festival.
13,000 feet of fence will be set up by volunteers along designated race routes, and 300 bales of hay will be used as a protective barriers.
Like Children's Lighthouse of MN on Facebook.
Like Nature Valley Grand Prix on Facebook.
Follow @NVBikeFest on Twitter.