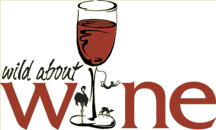 Looking for a wine tasting event that is a bit on the wild side? The Wild About Wine event is sure to satisfy any wine aficionados thirst for adventure and taste for the exotic. The Minnesota Zoo, in partnership with Lakeville Liquors, is hosting its sixth annual Wild About Wine event on Saturday, November 5th, which will benefit conservation programs at the Zoo. Not your average wine tasting event, wine aficionados will enjoy sampling a variety of delectable wines and lavish hors d'oeuvres, all while listening to music and taking a leisurely stroll along the Zoo's Tropics Trail.
The Wild About Wine event will be held at the Minnesota Zoo on Saturday, November 5th from 5:30 – 8:30 pm. *This is a 21+ event.
Tickets are $50 in advance, and $55 at the door.
Sampled one too many wines? Designated drivers will also be available for $35.
What's on the menu? The following lists the tasty appetizers that will be provided for Wild About Wine attendees.
Fire Roasted Vegetable Display
Antipasto Display
Bruschetta Trio Bar
Mojo Chicken
Moroccan hummus on Pita
Mini Dessert array
Reserve your spot today – Register online!
*Registration closes at 3:00pm on Friday, November 4
Minnesota Zoo
13000 Zoo Boulevard
Apple Valley, MN 55124
Phone: 952-431-9200, 1-800-366-7811
24-hour information line: 952-431-9500
Email: info@mnzoo.org
Like Minnesota Zoo on facebook and follow @mnzoo on Twitter