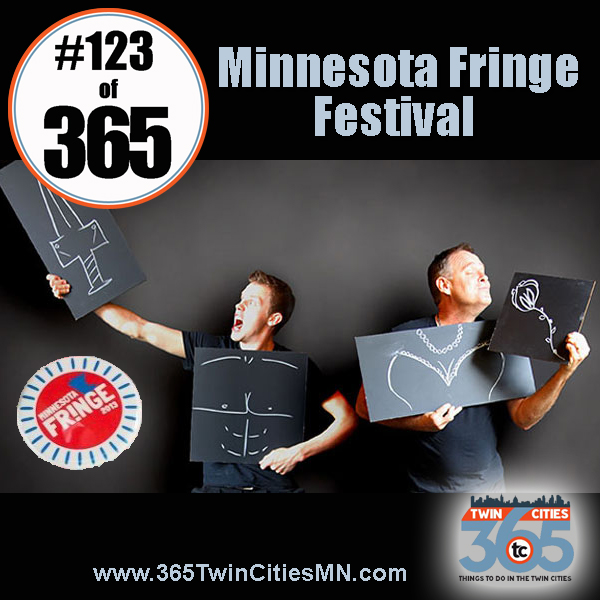 As much of a theatre lover as I am, this is my first experience of Minnesota Fringe. The first two days were a bit rough. Some were mediocre at best while others shined brightly. My final two days had some incredible shows that will linger in my memory for a long time. Since I am heading to California on Thursday I had to cram lots in over a short period of time. Of the thirteen shows I saw, I'd like to give special recognition to five.
1. Shelly Bachberg Presents: How Helen Keller and Anne Frank Freed the Slaves: The Musical: Yes, this show has one of the longest titles ever but it sums up the story and you know exactly what you are getting into before it even begins. Max Wojtanowicz has yet again outdone himself with clever lyrics and a great book. Michael Gruber wrote the music which is catchy and fun. The nine person cast worked together very well and the word that kept popping in my head throughout the show was "polished". Kim Kivens was hilarious and charing as Shelly. David Darrow who played many historical figures was a joy to watch and executed each part he played to a tee. Caroline Innerbichler has such a sweet, innocent voice that playing Anne seemed natural for her. Every time I've seen Mary Fox perform, she has been the comic relief and does that well. It was nice to see her play the "dumb" Helen Keller figure. She was funny in a different way this time. The costumes were lovely and the set was minimal but perfect. Bravo cast and crew!
2. These Old Shoes: This tale of an army vet was so sweet I found myself captured by its beauty right away. Seven actors played multiple parts and switched from young adults to a group in an assisted living home. So as to not give too much away, it is a love story which in my mind somewhat blended "The Notebook" and "White Christmas" together. The actors made distinctive hand gestures and sounds to explain things and were accompanied by a lone electric guitar. I'm unsure if there was a dry eye in the house when it ended. Go see this touching story.
3. Dear Madde: A one-woman show inspired by 50 years of "Dear Abby" letters. Madde Gibba answers all of our neurotic love quandaries-but through song! A review is forthcoming in the Star Tribune.
4. Once Upon a Chalkboard (Pictured): This improv show by Tyler Michaels and Tod Petersen was a lot of fun. Many different sized chalkboards were used to portray props, sets and tell stories. A handful of short sketches are done during the course of the hour and audience participation is highly encouraged. In fact, two people draw per skit which makes it even more entertaining. There's not a lot of depth to it, just a lot of fun and wonderment. For some laughs, go see this show.
5. A God in Love: Nathaniel Norton takes us on an adventure through the Bible. He plays many different characters, has different accents to accompany them and does a fine job with each. Costumes, set pieces and other props were used which helped add more detail to the story. The show is not "preachy" its real and tells the story of broken people and a god who forgives and cares for them. It was captivating and I appreciated every moment of it.
For more information on these shows and others, check out the Fringe website at www.fringefestival.org/2013.
Like Minnesota Fringe on Facebook.
Follow @mnfringe on Twitter.
Search "Minnesota Fringe" on Pinterest for lots of images and links.