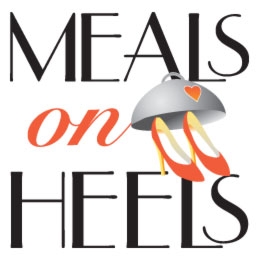 Ladies and gentlemen, dive into your shoe menagerie and pull out your swankiest footwear because the 3rd Annual Meals on Heels party is returning to St. Paul to prove – yet again – that philanthropy and fashion can go hand and hand.
One of the cities' most style-encouraging benefit shows, this year's Meals on Heels features an even more impressive roster of menu presenters than ever before; offering chef-selected nosh from local restaurants: The 5-8 Club, Zelo, The Melting Pot, Simply Steve's Food Truck, Rusty Taco, Table Talk Catering, Pizza Luce, Salut Bar American, Muddy Paws Cheesecake and The Saint Paul Grill. Guests can sip down tasty libations and other beverages courtesy of Summit Brewing Company, Trader Joe's and Eagle Street Grille while enjoying tunes from Hi-Fi/Lo-Fi Entertainment.
Think you have some pretty vogue kicks? Put them to the test as KDWB's Lena Svenson and KARE11's Dave Berggren judge the ever-popular Swank Soles Competition, which is – as it sounds – is a competition for both men and women to find the best footwear in the crowd. Prize packages valued at over $350 each will be doled out to guests with the best – or zaniest – shoes, so start buffing! Proceeds from the bash will benefit Meals on Wheels and the 1.2 million meals delivered by dedicated volunteers each year, so feel good about partying with a purpose.
Complimentary limo shuttle service will be provided by Total Luxury Limo from the All, Inc. parking lot (120 Plato Blvd.)! Want to arrive in style? Total Luxury Limo is offering 20% off your Meals on Heels transportation reservation for the evening.
$25 Advance Sales
$30 At the Door
$50 VIP Tickets – includes a special gift & entrance into an exclusive VIP-only prize package.
Meals on Heels
Thursday, August 18th, 6-9 p.m., 21+
Harriet Island Pavilion
200 Dr. Justus Ohage Blvd.
St. Paul, MN
For general information about Meals on Wheels, please visit www.meals-on-wheels.com or call 612.623.3363. Meals on Wheels: More Than Just A Meal™

Katey McCabe is the Marketing Communications Director for Metro Meals on Wheels