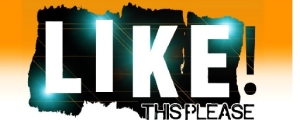 Like This Please is a couple things. It is an ongoing photo contest which rewards creativity for things people do every day. It also turns every photographer into a potential advertising agent deserving praise and reward for their creativity. Photographers wanted. We're always hiring.
We reward creativity and believe in the power of free.
It's tailgating season! In the spirit of good weather, Snap & Post a pic enjoying the great outdoors! Rooftop drinks, patio food, or a picnic in the park, share your moment in the sun! Get the most votes and snag yourself 8 tickets to a SAINTS TAILGATING PARTY AT MIDWAY STADIUM! Delicious food on the grill, cold beer on tap, and an exciting ballgame…start asking nicely: Like This, Please!
BONUS PRIZE: Download the THRIFTY HIPSTER app to your phone, include it in your picture at a bar, snag a free tab!
For more information: go to www.likethisplease.com
Like This Please
952-261-4512
likethisplease@gmail.com
Facebook: LIkeThisPlease
Twitter: @likethisplease