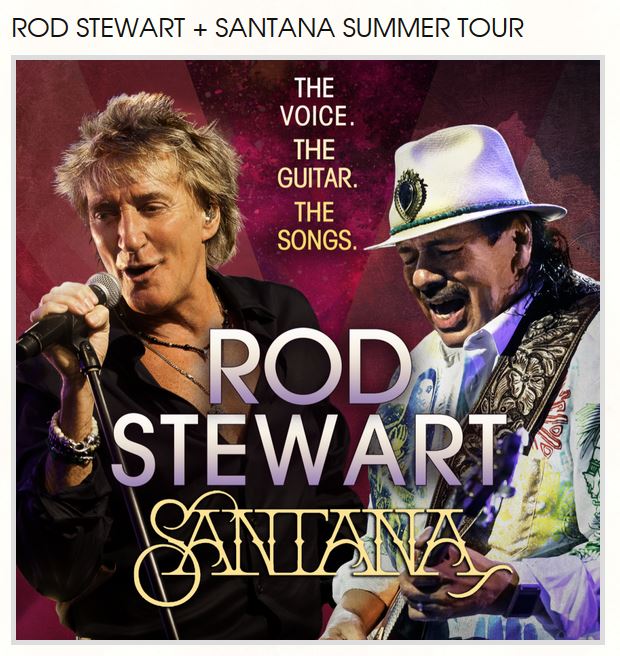 Legendary rockers Rod Stewart and Carlos Santana are hitting the road for 'The Voice, The Guitar, The Songs' tour. The tour will be a mixture of rock, soul, jazz and blues.
Stewart and Santana share a love of blues and have unique upbringings in the popular genre.
"I think we were authentic and stuck to what we though Chicago blues was," Stewart said.
Santana was born in Mexico but moved to San Francisco in his youth."In San Francisco we were free to experiment with consciousness revolution; Peyote, mescaline, LSD," Santana said. "We didn't have to read or learn the blues from a book or record. We went into it."
Stewart and Santana haven't played together much. In fact this year was their first collaboration where they played Etta James' "I'd Rather Go Blind.""It was all brand new and fresh," Stewart said. "We haven't experimented yet and there are so many avenues we can explore." "I'd say it's like a revelation," Santana said. "In church you'd call it sanctified. We want to create a sanctified frequency."
The Voice, The Guitar, The Songs tour will be at the Xcel Center August 10th.
365 Twin Cities is giving away 2 sets (2 tickets) to the concert.
One set will be given away on July 5th and one set on August 5th.
To enter, sign up here: http://bit.ly/1n2FmJc