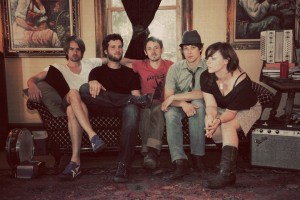 Well, day one of the "Great Minnesota Get-Together" has come and gone. There's so many things to do and see, we thought we'd mention a few throughout the week.
Yesterday, we let you know about the sick BMX stunt shows at Club 3rd Lair. Today, we wanted to mention some of the music you can see at the State Fair. Apart from the GrandStand features, there is a whole separate group of stages that feature free live music from some pretty formidable local talent.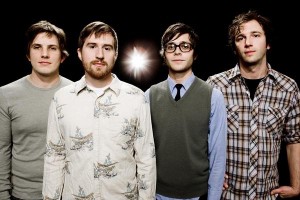 The Leine Lodge Bandshell, for instance, has Morris Day & The Time at 8:30 tonight, and free shows each night of the Fair, wrapping up with Tapes 'n Tapes (pictured right) on September 4th and 5th.
Heritage at Sundown has Rogue Valley (pictured above), Chris Koza's hot project, tonight at 8:30, and The Twilight Hours Saturday and Sunday, featuring members of Semisonic and Trip Shakespeare.
Check out Belfast Cowboys tonight, 8:30 at Bazaar After Dark, and Free and Easy tomorrow and Sunday, with High & Mighty closing out the week on September 4th and 5th.
All in all, there are nine stages of free live music with entertainment each night of the fair. All shows start at 8:30pm. For a full schedule of shows visit the State Fair's Free Stages page.
Minnesota State Fair
1265 Snelling Ave
St Paul, Minnesota 55108
(651) 288-4400