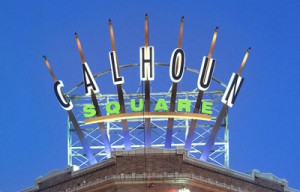 Procrastinators, dawdlers, and slackers listen up! If you are like me and have decided to put off your holiday shopping until the last minute, fear not, for hope is not yet lost.
This Saturday, December 17th, from 3:00 pm to 7:00 pm Calhoun Square will be hosting the Festival of the Last Minute, with participating retailers and restaurants offering specials for those of us who are less motivated to get our holiday shopping finished in a timely manner.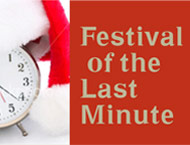 The Festival of the Last Minute is free to attend, and, in addition to scoring some great deals on last-minute gifts, will also feature over 20 different artists and vendors. You can also register to win a $500 CB2 gift card! Procrastination may just have its merits after all. Shop the Festival of the Last Minute and you're sure to find something truly unique to give to your loved ones!
For more information on participating retailers and restaurants, check out the special one-day-only offerings below.
Participating Calhoun Square Retailers/Restaurants:
Bay Street Shoes – $20 off any regular priced Frye or Ugg boot
Chiang Mai Thai – Free Chiang Mai Thai t-shirt with purchase of $50 gift card
Famous Dave's – $3 Draft beer, $4 single shot cocktails, $4 glasses of house wine
Fashion Accessories – 15% off all merchandise
Geetanjoli – 25% off ladies tops and winter scarves, henna tattoos for $15
Global Cellular – 15% off purchase
Il Gatto – Purchase $100 Parasole gift card, receive one for $25
Kitchen Window – Free $10 gift card with a $100 purchase. One per household.
New York Shades – 15% off purchase
Sox Appeal – 20% off Smartwool socks
Uptown Cafeteria – Purchase $100 Parasole gift card, receive one for $25
Vision World – Buy one, get one
Calhoun Square
3001 Hennepin Avenue
Minneapolis, MN 55408
(612) 824-1240
http://www.calhounsquare.com
Like Calhoun Square on Facebook.