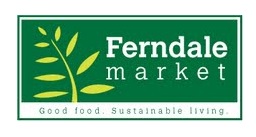 Whether we realize it or not, we are lucky to live in a breadbasket of high-quality local foods. Although the winter chill can make fresh, local produce seem like a distant memory, the folks at Ferndale Market are open year-round to remind us of all that's unique, fresh, and exciting in the area's local food scene.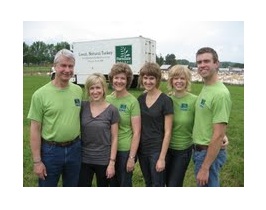 Opened in 2008 on the 70-year-old Peterson family turkey farm, Ferndale- named for the farm's founders, Fern and Dale- is a gem in scenic Cannon Falls. In addition to their own signature free-range turkey products, Ferndale Market unites farmers and craft food producers from around the region for a stellar collection of everything from grass-fed beef to gourmet pasta and fresh-roasted coffee. Local food lovers will find many familiar brand names, but are sure to discover some new favorites on the shelves as well.
Ferndale goes out of their way to share the stories of the farms they partner with, so shoppers can have the satisfaction of knowing that their good meal is directly supporting a sustainable producer in the area, fulfilling the essence of the local food movement.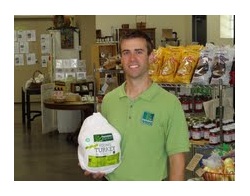 Although it's easy to fill a shopping basket, be sure to leave room for Ferndale's own turkey products, ranging from ground turkey to tasty snack sticks and sausage. Of course, they have traditional or smoked whole turkeys too, and a summer visit offers visitors the chance to see the turkeys living outdoors on the pasture in front of the market. These birds grow at nature's pace, without any antibiotics, and the Peterson family takes obvious pride in continuing the tradition into their third generation.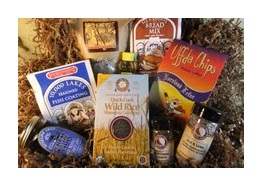 To prove that local food in Minnesota doesn't have to disappear with the green grass, Ferndale is hosting their annual Local Artisan Cheese Day on Saturday, February 16th. From 11am-2pm the market will be filled with local cheese samples and the chance to meet local dairy farmers and cheese makers.
All 365 Twin Cities fans that bring in copy of this entry will receive 10% off their purchase or a free pound of Ferndale Market's popular ground turkey. Ferndale Market is open 7 days a week: Monday-Friday 10-6; Saturday 9-5; Sunday 11-4.
Ferndale Market
31659 County 24 Blvd.
Cannon Falls, MN
Phone: (507) 263-4556
Find out more at: www.ferndalemarketonline.com
Like them on Facebook: Ferndale Market