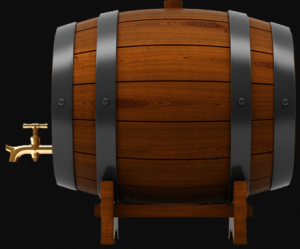 I know what you are asking yourself right now…What exactly is a firkin?
fir·kin [fur-kin] noun
A British unit of capacity usually equal to a quarter of a barrel.
Beer snobs, get thee to The HangerRoom this afternoon for Fall Firkin Fest. 50+ firkins from over 30 different brewers will be featured in two heated tents. Food by Chef Hinman will be available for purchase.
Southern Tier, Rush River, Great Lakes, Lagunitas, Bells, Avery, New Holland, Founders, Great Divide, Fulton, Surly, and Lift Bridge are just some of the fine brews offered.
General ($25) and VIP ($35) tickets can be ordered online. Included in the price of admission are 20 drink tickets, and 2 specialty tickets to be used on things like Surly Darkness and other exciting items. VIP tickets get early admission at noon.
Saturday, October 29 from 1:00 to 6:00 pm at The Hanger Room
310 Stillwater Road
Willernie, MN 55090
For more information about Firkin Fest, visit fallfirkinfest.com or call (651) 429-1477.
The Hanger Room sets itself apart from other restaurants by exquisitely preparing food from only the freshest ingredients provided by local purveyors who are committed to sustainable product. Steaks are dry-aged on the premises in a state-of-the-art aging room, which allows the meat to develop a superior tenderness and flavor. Craft beers, whiskey, scotches, bourbons, and an impressive wine list perfectly accompany your meal.
The Hanger Room is open daily from 11am to 12am. Friday and Saturday until 1am. Visit them at thehangerroom.com.