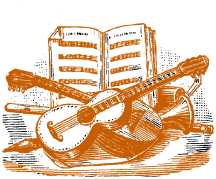 We here at 365 Twin Cities love us some Exultate, the fantastic chamber choir and orchestra group that always leaves you with chills and thrills (not necessarily the Halloween kind). And with another orchestra in town (we won't mention any names) still locked out by management, and performances limited, the Exultate Chamber Choir & Orchestra nicely and skillfully fills that cultural void.
This weekend Exultate kicks off their 18th season with their Fall Chamber Classics series, and a diverse set list, including Handel's ornately beautiful Dixit Dominus, Schubert's quieter Mass in G, and two folk songs – the Scottish Loch Lomand and the rousing Venezuelan Mata del Anima Sola. A little something for everyone.
Saturday, October 26 – 7:30 p.m.
Christ the King Lutheran Church – 8600 Fremont Ave. S, Bloomington
Sunday, October 27 – 4:00 p.m.
Lake Nokomis Lutheran Church – 5011 31st Ave. S, Minneapolis
Tickets are $20 ($15 for students and seniors 65+), and are available at the door, or in advance with fast and convenient ordering on the web, or by phone (651) 707-0727.
For more information, opportunities to support Exultate, or to purchase recordings, visit their website exultate.org, or follow Exultate on Facebook and Twitter.
About Exultate (Egg-sul-TAH-teh): the new, the old, and the best in chamber music for voices and instruments. Exultate is the only professional choir in the Twin Cities with a self-contained orchestra. They have produced nineteen recordings, seven of Christmas carol arrangements, many written especially for Exultate. The other recordings are choral masterworks, and works for organ and piano. The group, now in its 16th season, was founded by conductor, Thomas D. Rossin.