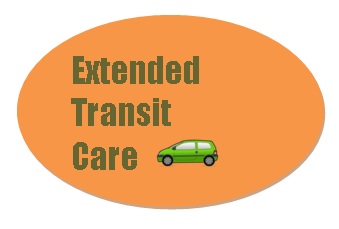 Welcome to a new business in the Twin Cities as of January 2013! Extended Transit Care provides "wrap around" transportation services for both personal and business at a flat rate fee. They service anything from airport drop offs to errand running to make your life easier.
ETC is your transportation service for less. They provide rides throughout the Twin Cities Metro Area and are a "flat fare" service, have no hidden fees or any other extra charges, eliminating the middle man and saving you more time and money. Whether it's a ride to the airport, picking up the kids from soccer practice, or making a quick errand run for you while you're at work, you can always count on them to be there!! Ask about their frequent traveler, student and senior discounts. ETC, a fare that's fair!!
ETC's prices can't be beat!! And if you happen to find another company that does, they'll match it!!
365 readers will receive 15% off their already low flat rate service. Call them today!! (651) 343-5984
For more information:
Extended Transit Care
Saint Paul/Minneapolis
Phone # 651-343-5984
Email: extendedtransitcare@gmail.com
Facebook: ExtendedTransitCare
Twitter: ExtendedTransit