If you are like most people, you do what you can to look and feel better. Whether what you do shows or not (in this case waxing), you want to have a good experience doing it. Mostly that comes from going to a professional who is going to treat you right and has the experience and knowledge to make your visit with them comfortable.
At European Wax Center, they've given waxing a much-needed makeover. You see, they believe feeling gorgeous and looking fabulous isn't just for the privileged. It's for everyone who wants to flaunt the smoothest skin, whenever they want. That's why they stand by their words when they say, Waxing For All. From their impeccable treatment rooms to the polished professionalism of their wax specialists, you can relax trusting, THEY'RE THE WORLD'S WAXPERTS. They've been waxing guests since 1975, so they've had a lot of time to perfect everything they do – and that's waxing!
European Wax Center is proud to be recognized as the industry leader in comfortable, healthy body waxing. Developed in Paris, their proprietary Comfort Wax™ is a hard wax that clings to the hair, not the skin. The result is comfortable waxing with minimal redness! Every service restores and rejuvenates skin while leaving it smooth and hair-free for weeks on end. They also carry a full-line of loved products developed exclusively for European Wax Center! All of our products contain natural ingredients and are full of antioxidants and vitamins. These guest favorites were specially created to ensure your waxing is less painful and lasts longer. They want you to walk in and strut out with that incredible feeling that only the smoothest skin can give you, and that's what their products do!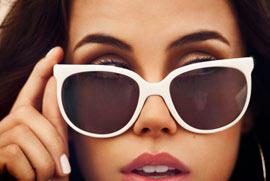 They're treating all first-time guests to a little pampering. Indulge in a complimentary wax and see why beauty mavens and waxing fans adore them! Ladies can choose a bikini line, underarm or eyebrow wax. Or, upgrade to a bikini Brazilian for only $21. Gents can treat themselves to an eyebrow, ear or nose wax. So for luxurious waxing at prices that won't make you raise an eyebrow, book yourself in for a little pampering. Visit waxcenter.com for details! No purchase necessary. You must be a Minnesota state resident.
Visit waxcenter.com for more details
Follow us on Twitter: EuropeanWax
Like us on Facbook: EuropeanWax
EDEN PRAIRIE • 582 Prairie Center Drive Suite 255, Eden Prairie, MN 55344
952 392 4475
MINNEAPOLIS – CALHOUN • 3232 West Lake Street, Minneapolis, MN 55416
612 353 5982
MINNETONKA • 12925 Ridgedale Drive, Minnetonka, MN 55305
952 595 9000
ROSEVILLE • 2718 Lincoln Drive, Roseville, MN 55113
651 636 2300
PLYMOUTH • 4105 Vinewood Lane North Suite 4, Plymouth, MN 55442
763 559 6666
WOODBURY- OPENING June 2013 • 437 Commerce Drive, Woodbury, MN 55425