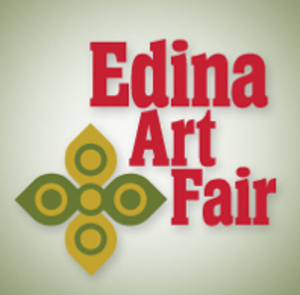 It's time for the first official Art Fair of the year! The 46th Annual Edina Art Fair begins on Friday, June 1st and goes through Sunday, June 3rd. Featuring over 300 local and national artists, the Edina Art Fair is the second largest Art Fair in Minnesota, and is located in the 50th and France Quarter of Edina.
The Edina Art Fair is open from 10 AM to 7 PM Friday and Saturday, and 10 AM to 5 PM on Sunday. Admission is free, and the Fair is open to the public rain or shine. At the Edina Art Fair, you can enjoy a diverse collection of art, meet the artists themselves, take part in a community art project, pig out on great food and much, much more!
The Art Fair also offers some awesome children's activities and entertainment, including puppet shows, pottery demonstrations, family music performances, face painting, and more! These fun-filled activities can be found in the Kid's Art Zone, which is located on 50th Street by the fountain.
Southdale Shopping Center in Edina is offering parking and a free shuttle to the Art Fair. So don't worry about trying to navigate around the Fair to find a decent parking spot!
For more information about the Edina Art Fair, and for a complete list of the activities offered, the artists featured, and more, please visit www.edinaartfair.com. It's time to get out of the house and enjoy the tremendous amount of fantastic art that Minnesota has to offer!