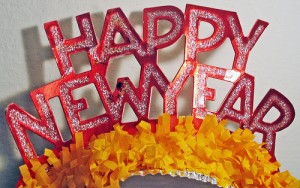 Looking for a venue where you can dance, boogie, sway and rock out into the New Year? If downtown Minneapolis is your destination, check out these happening hot spots.
Barfly/The Loft
'A Party Like No Other' features a two-level New Year's bash with just shy of a dozen DJs spinning the hottest high-energy music to keep the party raging. Groove to the hottest hits in the Main Room and bounce to the beats of techno, house, and dubstep in the Boom Boom Room. Flag down a roaming photographer to capture your celebratory antics, resolve to pay a visit to the resolution booth, and participate in a champagne toast at midnight.
Admission: $15
This is an 18+ event
For bottle service reservations call (612) 333-6100
*Park it! Only $5 to park all night in the ramps.
Website: www.barflyminneapolis.com/
Epic
If you are seeking a New Year's celebration that crosses the line from stereotypical to surreal, come "dance upon the dividing line between reality and fantasy" at Epic's 'Mystique 2012: Le Cirque.' Be amazed as Cirque Du Volo performers put on a world-class show that highlights acrobatic feats. Watch as Ignite Models strut their stuff at a high-drama fashion show that promises a provocative finale. Celebrate the human form in all of its splendor as you ring in the New Year at Epic
General Admission: $30 (Doors at 9 pm)
VIP Admission: $50 (Doors at 8 pm)
This is a 21+ event
For table reservations call (612) 968-6636
Website: www.epicmpls.com/
Theatre de la Jeune Lune
Ring in the New Year with Aria at the Jeune Lune at its first annual New Year's Eve celebration and opening since they closed their doors in 2008. The Jeune Lune promises to celebrate in style with DJs from SIMshows.com – including Jack Trash, Cities of Gold, D-Struct, Ben Clear, and Tyler Hampton – keep the music flowing and the party going. With a reputation for the unconventional, the Jeune Lune promises to preserve its reputation with interactive art shows curated by artist Drew Beson, among other scheduled delights from partnering Minneapolis brands (including Crave and Jaguar Land Rover).
.
This is a 21+ event (Doors 9:00 pm)
Advance tickets start at $35 (with prices going up December 5th)
Limited VIP lounge and beverage service packages are available by calling (651) 321-1853
Website: www.thejeunelune.com
Aqua Nightclub
Celebrate 'Intrigue 2012' at the trendy Aqua Nightclub in celebrity style. Make an entrance by strutting your stuff down the red carpet, enjoy fun party favors and toast to the live midnight countdown as balloons cascade down. Dance and enjoy music spun by local DJs as a state of the art light show sets the mood in sync with the beats. Set the tone for 2012 and ring in the New Year in five star fashion.
This is a 21+ event (Doors 9:00 pm)
General Admission: Pre-sale tickets $20; At the door $30
VIP Admission: Pre-sale $75; At the door $85
For bottle service reservations call (612) 232-3232
Website: www.aquampls.com
Whisky Park
This year, Whisky Park is doing it up "Red Carpet" style, complete with "paparazzi." Get dressed to the nines and stroll down the red carpet as professional photographers capture your fabulous entrance. Enjoy an open bar, a catered food buffet, and a champagne fountain (yes, fountain!). Enjoy music spun by DJ Str8 Reppin, whose pulsating beats are guaranteed to make you want to hit up the dance floor (and remain there all night).
Tickets: $75 (This is a TICKET ONLY event).
To purchase tickets or to make VIP table reservations call (612) 545-5235
Website: www.whiskyparkmn.com