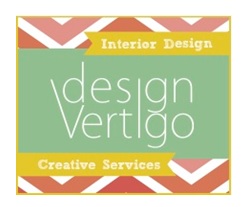 At Design Vertigo, they believe that your everyday ordinary should be extraordinary. Their mission is to help people love their homes; be inspired at their work, and keep customers coming back to their business. They do that by offering: Full service Interior Design, Event Design, Fresh Floral Design, and Community Development.
Meet Amanda Wilde, owner and lead designer for Design Vertigo. She can tell you that what makes her little heart happy is helping people live and work in spaces that inspire, calm, and balance everyday life. Did you know the environments you spend your time in could do all that for you? She does what she does for love. Amanda thinks it's important work. She wants to help people.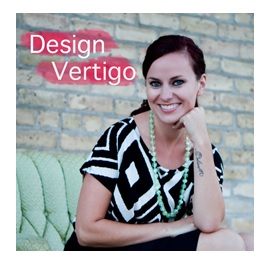 The educated Interior Designers at Design Vertigo bring a fresh perspective to each of their wonderfully varied design projects. As a full service Design Studio for both commercial and residential spaces they create one-of-a-kind environments that exceed client's imagination and expectations. A cohesive and inspired design can go from paper to reality when Design Vertigo manages a team of highly skilled sub-contractors to complete the job from start to finish. No matter what the size and scope, each project is evaluated with care and is individually designed on schedule and at any given budget. Design Vertigo also understands how important it is to get creative as a small, new, or even well established business, especially in this economy. That's why they help organize cooperative marketing and event marketing. Through these efforts, local entrepreneurs are able to promote their business or neighborhood as a worthwhile destination. Design Vertigo is the go-to resource for influential support for a happy community.
On Friday, March 22, 2013 Design Vertigo is planning and co-hosting a fabulous charity fashion show and silent auction to benefit the Angel Foundation in celebration of cancer survivor Connie Meyer. Run Until You Fly fashion show will take place at the Prestwick Golf Course Ballroom in Woodbury. Doors open at 6:30 with swag bags to the first 50 guests to arrive and the runway show starts at 8pm featuring Minnesota fashion designers and local boutiques. For more event details and ticket sales visit: designvertigo.net/fashion_show/
Special offers for 365 readers, Interior Design consultation starting at $45/hour, 30% off the regular rate.
For more information:
Design Vertigo
651-249-8596
Hello@DesignVertigo.net
DesignVertigo.net
Facebook: DesignVertigo
Twitter: DesignVertigo1
Linkedin: Amanda Wilde
Pinterest: Amanda Wilde Design Vertigo