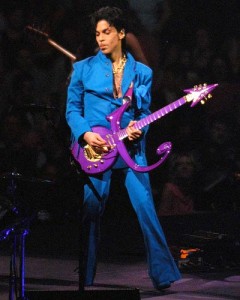 I'm gonna shake things up a bit today. Instead of featuring an event or activity as usual, I'm taking a cue from an earlier post that ended being controversial. I featured a band a few weeks back and received a fair amount of backlash for it. Honestly, we need some variety from time to time, and I was just trying to do something different. It wasn't as well-received as I had hoped, so today I'm trying a different approach.
The Twin Cities has no shortage of talented local musicians and artists. So, I encourage everyone to find a musician or band–or even several–that you like and support them, through attending their shows, buying records or merch, following them on Twitter, Facebook or MySpace, and by telling your friends about them.
We're lucky to have 89.3 The Current in the Twin Cities, who support local music better than any station I've ever come across, but there are many artists whose musical genres don't fit The Current's format. That's where you come in. I'm providing a list of artists in the blog today that are based in the Twin Cities.
There's no rhyme or reason to this list. I was going to try alphabetical order, but that would take too much editing.
Some of these you may already be supporting, some you may have never heard of, some you may know, but were unaware they were Twin Cities-based.
Find artists you like and support them, and help keep the vibrant musical community in the Twin Cities alive and kicking.
Here's the list:
Prince (pop/rock/funk)
Soul Asylum (rock)
Halloween, Alaska (indie pop)
G.B. Leighton (rock)
The Farewell Circuit (indie)
Ari Herstand (re-locating to L.A. soon, though) (pop/rock)
Cedar Avenue (rock)
Wannabe Hasbeens (rock)
ReadyGoes (rock)
Jake Dilley & The Color Pharmacy (indie rock/psychadelic pop)
Dan Wilson (of Semisonic) (pop)
The Twilight Hours (pop/rock)
Peter Wolf Crier (indie rock)
Communist Daughter (indie)
Red Pens (noise pop)
POS (hip-hop)
Atmosphere (hip-hop)
Brohter Ali (hip-hop)
Doomtree Collective (hip-hop)
Dessa (indie/R&B/hip-hop)
Jeremy Messersmith (pop)
The Pines (folk/pop/indie)
Dada Trash Collage (electro/noise pop)
Greycoats (indie pop/rock)
The Jayhawks (alt country/rock)
Bob Mould (rock)
Chris Koza (indie folk/rock)
Har Mar Superstar (freak funk/R&B)
The Hold Steady (rock)
Mark Mallman (rock)
The Melismatics (rock)
Pert Near Sandstone (bluegrass/folk)
Solid Gold (electro pop)
The Alarmists (rock)
White Light Riot (rock)
Usonia (indie rock)
Spymob (geek pop/rock)
Eyedea & Abilities (indie pop/hip-hop)
Cloud Cult (indie pop)
Charlz Newman (rock)
Not Like This (rock)
Two Harbors (indie pop)
Trampled By Turtles (bluegrass/folk)
Pictures of Then (indie rock)
The Glad Version (indie pop)
Tim Mahoney (rock)
Scarlet Haze (rock)
Mason Jennings (rock)
Martin Zellar (alt country/rock)
First Communion Afterparty (indie rock)
Now, Now Every Children (indie)
Tapes 'n Tapes (indie pop/rock)
Haley Bonar (acoustic)
Houseluna (electronica)
Feel free to add your own in the comments. This is far from an exhaustive list.
For a good resource for local artists, visit Hear it Local's Twin Cities music page.