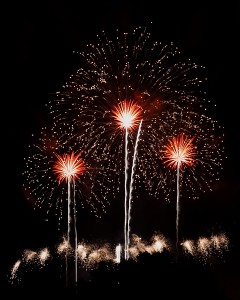 This blog exists, of course, to inform our readers of all that the Twin Cities metro area has to offer, its attractions, activities, events and local businesses. But if there's one event all year that embodies what Minneapolis is all about, it's the Minneapolis Aquatennial Festival.
Aquatennial is the official civic celebration of the City of Minneapolis. Entering its 71st year, Minneapolis residents, workers, and tourists have come to love and appreciate all that the City of Minneapolis has to offer during the Aquatennial Festival.
Aquatennial is an eight-day festival that highlights all the wonderful things the city has to take pride in–its art, recreation, sports, music, and so much more. Starting Friday July 16th and running through Saturday July 24th, the festivities will take place at various locations throughout Minneapolis.
The Aquatennial Plaza Tennis Classic starts early, on Monday the 12th, but the rest of the festivities start on the 16th. There will also be special presentations each day by the Bakken Museum for both fun and education. Sunday the 18th will be the beach party on Lake Calhoun's Thomas Beach, which will feature canoe rides, milk carton boat races, sand castle contests, and a blood drive. Wednesday night will be the Torchlight 5K run and a post-run party on Nicollet Island with live music by local band Root City. Also Wednesday night starting at 8:30 will be the famous Aquatennial Torchlight Parade.
Don't forget about Dakota Jazz Fest on Nicollet Mall, the Aquatennial Block Party just down the street, also on Nicollet Mall, Riverblast, and several shows by the Twin Cities River Rats, a waterski show team.
There will be an Ambassadors' Luncheon, a bowling tournament, a railroad history tour, a riverfront walking tour, a senior ambassadors' ballroom dance (all ages), world wakesurfing championships, an ambassadors' card tournament, family fun in Loring Park before the parade on Wednesday, Mill City Live with local band Joey Ryan & the Inks, and of course, Excel Energy's Riverblast (big party before the fireworks), then Target's fireworks show, the grand finale of the festival.
If that wasn't enough, there's also Twins Around Town, an informal walking tour showcasing the history of the Minnesota Twins. The Twins will also have a couple of home games to take in during Aquatennial.
Remember to check the schedule of events and mark your calendars for the activities you want to catch. Make sure you take advantage of the category links on the left side of the page. There isn't a comprehensive schedule, just the schedules by category.
For more details, volunteer information, schedules, events, or to register for activities, visit Minneapolis Aquatennial online or call (612) 376-7669