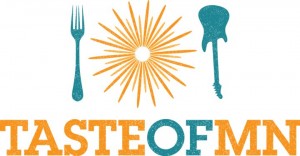 One of the biggest parties in Minnesota and the biggest party of the summer is just around the corner.
Taste of Minnesota kicks off Friday July 2 at Harriet Island in St. Paul, along the banks of the Mississippi River.
This year's festivities include a whole slew of live music artists and bands beginning at 11 a.m. daily, running all day and evening. There are five stages this year featuring such popular artists as 311, The Offspring, Minus The Bear, Sammy Hagar, Lou Gramm (of Foreigner), Gin Blossoms, Augustana, Counting Crows, and local favorites Atmosphere, Joey Ryan & The Inks, Mark Mallman, Catchpenny, Heiruspecs, and many more. For a full schedule of performances, check out the schedule online.
On the food front, Taste of Minnesota will have twice as many restaurants as previous years serving up delicious and unique dishes, snacks, and drinks, so be prepared for more choices. Even cooking demonstrations have been added this year, so there's a lot of new things to check out. For the more information on the food this year, check out the full list of restaurants online.
General admission tickets can be had for $20 in advance or at the door before 4 p.m., or $30 at the door after 4. There are also VIP tickets for $75 in advance or $100 at the door. VIP tickets include a private party on the patio, buffet style hors d' oeuvres, beer, wine, soda, and water, indoor bathrooms, and excellent views of the stages.
For more information or to get your tickets online, visit the festival website.