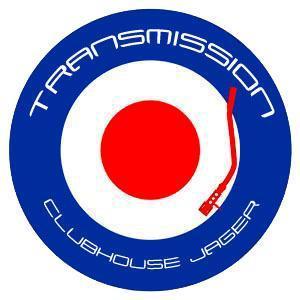 Let's face it. Nothing gives your brain a better endorphin bath than a night of "shakin' it like you haven't got good sense." Clubhouse Jäger provides just such an opportunity every Wednesday night at 10 p.m. when they, along with DJ Jake Rudh, bring you Transmission–a retro-britpop-indie-funkalicious dance party for the ages.
Dubbed "Best DJ" in the Twin Cities by City Pages seven years and running, DJ Jake Rudh manages the turntables with all your favorite guilty pleasures as well us forgotten gems from eras past.
Clubhouse Jäger is a destination joint, so people come specifically to hear the music that Rudh plays at Transmission. And patrons rave about the atmosphere here on Transmission Wednesdays. An eclectic neighborhood pub with a decidedly European feel and Bohemian decor, Clubhouse Jäger features a drink special on Wednesday nights, called Transmission Fluid, a Raspberry Vodka Lemonade.
Also, if you want to get your omnomnom on before you shake it, Clubhouse Jäger features a menu of specialty or custom pizzas, sandwiches and snacks. Take a peek at the menu to see what is offered.
Located at 923 Washington Avenue North in the North Loop neighborhood, Club Jäger is a fun, trendy spot. With summer in full swing, the patio is a popular attraction as well. Known for being low-key earlier at night for those want to relax and visit, the place comes alive during the late night with live shows, movie screenings and of course–dance parties like Transmission.
For more information on Clubhouse Jäger, check out the full profile on City Pages' website.