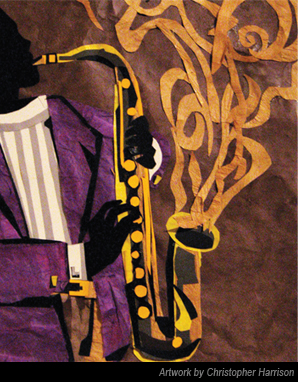 Let's hope the rain stays away this weekend. The reason? There's an awesome event happening outdoors in Mears Park in historic Lowertown St. Paul.
Even though we all prefer different genres of music, it's pretty safe to say we all enjoy music of some kind, right? Well, anyone with an appreciation of technical mastery and a cool vibe to go along with their music may want to check out the Twin Cities Jazz Festival in Mears Park.
The festival kicks off this evening at 6 p.m. with Pippi Ardennia on the Main Stage. There are also a number of nearby venues hosting festival-related shows such as The Bulldog Lowertown, The Hat Trick Lounge, The Camp Bar, The Artists' Quarter, The Lobby Bar in the St. Paul Hotel, and Mancini's Char House.
Friday afternoon, the music starts up again at 4 p.m. on the Main Stage with Story City. There will be an additional stage, the Sixth Street Stage, with more live music on Friday night as well, featuring Pete Whitman's X-tet and Aakash Mittal. The Main Stage headliner for the evening is Joe Lovano with Us Five starting at 8:30.
Clubs and lounges will be hosting live jazz in their indoor venues in the area again on Friday night.
Saturday the 19th is a big day, with Walker West Music Academy kicking off the day at noon on the Main Stage. Highlights for Saturday include such giants as saxophonist Bobby Watson at 4 p.m., John Ellis & Double-Wide at 6, then the main attraction at 8:30 featuring guitar virtuoso John Scofield with special guests The Piety Street Band.
Also on Saturday, a third stage is added, presented by the Dakota Foundation for Jazz Education. This stage features a piano showcase, the BFGS Quartet, and a number of student jazz groups from the area.
There will be a free clinic Saturday afternoon at 1:30 at McNally Smith College of Music, hosted by Joe Lovano. The clinic is open to the public.
All outdoor concerts are free, family-friendly, and open to the public. The events in neighborhood clubs and venues are subject to cover charges or required purchase, so be prepared to shell out some dough if you go to the clubs.
Check out the slick online schedule and program for full details of the event and articles on featured musicians. You can also find information at hotsummerjazz.com.