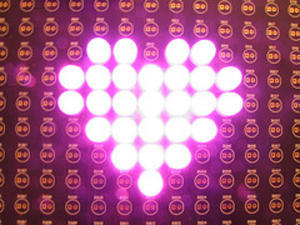 If you're feeling decidedly New York this weekend, check out I Feel Love, a party and fashion show being held tomorrow night at Grain Belt Brewery Bottling House in Minneapolis.
During the event there will be a multimedia runway show featuring fashion by Maritza Ramirez and Mackenzie Labine, two local designers. Labine, a local veteran, will be making the scene after a few-years-long hiatus. It remains to be seen whether her flair for Japanese street fashions is still present in her designs.
Ramirez is relatively new to the local fashion scene, but her entrepreneurial sense and designs will hopefully elevate her into a stronger public consciousness.
Also included in the show will be accessories by Kristin Berwald (Bionic Unicorn) and Jared Zachary (Freedom From Doubt).
The event will include a DJ set from the Nightstalker, accompanied by live "italo disco" vocals, a performance by electro duo The Night, live video art by the Lovemelts (Time Squid, Jesse Draxler and Anthem Heart) and an exhibition from visual artist Draxler. Other performances include music by Camille Bourgerie and Alina Lindquist.
The party starts Saturday, June 12, with a VIP reception at 9 p.m. The show starts at 10:30.
Ticket prices range from $5 to $20, depending on the package.
The Grain Belt Brewery Bottling House is located at 79 13th Ave. NE in Minneapolis. See the map for details.
For more details and ticket information, call (612) 465-0235.
Maritza Ramirez on MySpace.
Mackenzie Labine on Facebook.