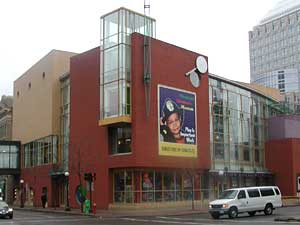 For over 25 years, Minnesota Children's Museum has been providing a play experience infused with learning for over 6 million visitors. Experimentation, creative self-expression, investigation and role-playing help children discover themselves and the world around them. This is the aim of the exhibits and programs at the museum.
At Minnesota Children's Museum, kids will have a blast discovering an exciting, immersive world that arouses their curiosity, increases their understanding, and ignites an appreciation for learning. There are seven galleries uniquely designed to provide a hands-on, stimulating environment for children from six months to 10 years old. The museum provides people roving around that engage kids in fun, interactive play like blowing bubbles, tossing balls, playing with finger puppets, and other activities depending upon the age of the child. Those who provide stimulating play experiences for kids are called "funstigators."
If you're thinking about getting out this weekend, the museum is featuring an exhibit called Dinosaurs: Land of Fire & Ice. The exhibit opened in the winter and runs until June. The exhibit offers visitors a look at the behavior and habitats of some of scariest and most interesting dinosaurs from the Cretaceous Period.
The exhibit is free to museum members, but is only $8.95 for everyone else. Check the calendar for other events. The hours of the museum are as follows:
Monday: Closed
Tuesday – Thursday: 9 a.m. to 5 p.m.
Friday: 9 a.m. to 8 p.m.
Saturday & Sunday: 9 a.m. to 5 p.m
For more information: http://www.mcm.org/