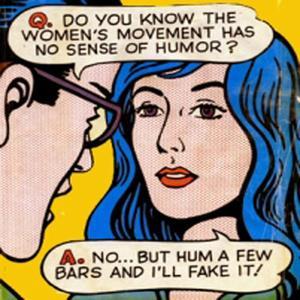 Women Stand Up! A Comedy Cabaret & IFP Minnesota are pleased to announce Women Stand Up and Shoot: A Comedic Film Competition.
The purpose of the competition is to promote and encourage women writers, actors and directors in film comedies. The rules are simple. Films had to be short, funny, and to the point at a maximum length of 10 minutes long. Pieces submitted had to be directed and/or written by a female, and had to star an actress.
The films will be judged by a panel of celebrity judges, including Lizz Winstead (co-creator of The Daily Show), Mary Jo Pehl (a writer for Mystery Science Theater 3000), and standup comedian Jackie Kashian.
At the finale, held Saturday, May 8 at Bryant Lake Bowl, guests can check out the top 10 submissions. The winners will be announced after the screening. Event starts at 10 p.m. For the location of Bryant Lake Bowl, check the map.
For more information: http://ifpnorth.org/womenstandup.html